Crossrail effect puts London house prices on the fast track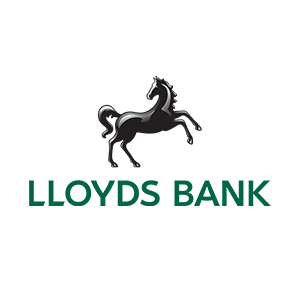 05 December 2016
Average house prices near Elizabeth Line stations grow by 22% over the past two years - compared to 14% increase in surrounding areas
Abbey Wood, Forest Gate and West Drayton see biggest price jump - all up by nearly 50%
Paddington is the most expensive Crossrail area, with average prices over £1million
Homes close to stations serving London's new Crossrail route are already seeing a price boost, according to new research by Lloyds Bank.
The new service – named the Elizabeth Line – will begin operating in May 2017, although the full service stretching from Reading, in Berkshire, to Shenfield, in Essex, won't be operational until December 2019.
Despite this, house prices near future Crossrail stations have already seen an average increase of 22% over the past two years in anticipation of the new line, from £344,242in 2014 to £420,798 in 2016, compared to an average 14% growth for surrounding local authority areas and a 13% rise for Greater London.
Of the 33 stations surveyed along the new Crossrail route, 28 have seen average house price growth for homes in the same postcode sector outpace the average house price growth for the surrounding local authority areas (14%) over the past two years. (Tables 1 & 2)
Abbey Wood and Forest Gate see the most dramatic rise, whilst Paddington is most expensive
Homes in Abbey Wood and Forest Gate, both to the east of London, have seen the biggest price increases - Abbey Wood is up 47% from £197,077 to £288,789, whilst Forest Gate has increased by 46% from £330,680 to £483,362. Towards the city centre, West Drayton has also seen values climb by 46% from £249,790 to £363,849
To the west of London, homes in the Burnham area have seen their average house prices jump by 40%, followed by Slough (34%) and Maidenhead (32%). These increases have comfortably outpaced the 15% house price growth for the South-East region as a whole over the past two years.
The most expensive area on the new route is Paddington, where the average house price is just over £1million. As well as being the most expensive, Paddington house prices have also seen the biggest growth following Royal Assent being granted to the Crossrail project in 2008 – almost doubling (99%) over the past eight years.
To the east of London, homes close to Shenfield are the most expensive (£659,675), and to the west, Langley costs the most (£589,157).
Andrew Mason, Lloyds Bank Mortgage Products Director, commented: "Crossrail promises to connect towns in Berkshire and Buckinghamshire to Essex and south-east London, via the centre of the capital, by offering a frequent and fast service which will integrate with the existing Underground network. This will clearly prove attractive to many commuters, as the new service will make it much easier to reach key destinations such as the City of London, Canary Wharf and Heathrow Airport.
"Even though we're still three years away from the launch of the full service, the Crossrail effect is already having a positive impact on house prices near stations on the Elizabeth Line. It will be interesting to see how these grow further between now and the service becoming fully operational in December 2019."
Homes near Langley Station cost more than double the surrounding area
Homes near Langley Station have the largest average house price premium compared to the surrounding local authority area of Slough, with an average house price of £589,157 compared to £292,387 – a premium of 101%. The next largest premium is for homes close to Iver station, also in the local authority area of Slough, with a premium of 82%. (Table 3)
-Ends-