Euros success could give the home nations the 'feel-good factor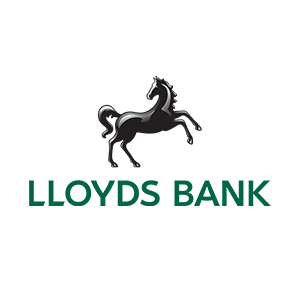 07 June 2016
England's participation in the European Championships tournament since 1996 linked to growth in consumer spending
The countries reaching the final four stages in the last five tournaments have tended to see rises in both consumer spending and GDP growth.
But, on the pitch, England, ranked second in terms of GDP, has never reached the final of the Euros.
Wales & Northern Ireland, who have never before qualified for the tournament, may also benefit from this feel good factor
Despite a lack of success on the pitch, the Euros may bring a benefit to the Home Nations' economies. Since 1996, England1 has seen an average increase in consumer spending growth between Quarter 2 and Quarter 3, from 0.26% to 0.41%, in championship years. The biggest boost to spending came in 1996 when England reached the final four as host nation. Consumer spending growth rose from 0.32% before the tournament to 1.28% afterwards. In contrast, spending slumped between Q2 and Q3 in 2008, the year of the financial crisis, when England failed to qualify for the tournament.
The upcoming European Football Championships will be the 15th edition of the tournament. Europe's six largest countries in terms of both population and gross domestic product (GDP) have dominated the competition since it was first played in 1960, winning it ten times between them. The only multiple winners, Germany (x3), Spain (x3) and France (x2), are all members of Europe's 'Big Six'.
England is the clear underperformer at the tournament. Ranked second in terms of GDP and with the fourth largest population in Europe, England has never reached the final let alone won the competition. England is the only member of the 'Big Six' to have not won the tournament2.
Research by Lloyds Bank suggests that countries that are successful in the Euros could benefit from an economic 'feel-good' factor.The research compares the change in consumer spending and GDP growth from Quarter 2 in the year the Championships are held (before and at the start of the Euros) and Quarter 3 (the final stages of the Euros and the period immediately afterwards), among those nations that reached the final four of the competition in the last five Euros.
Since 1996, consumer spending among the final four countries has grown, on average, by 0.61% and GDP by 0.81% in Quarter 3, during and after the Euros.This was higher than the average growth – 0.23% in consumer spending and 0.37% in GDP - in these countries in the preceding quarter.
This trend of an upturn in performance between Quarters 2 and 3 has not generally been seen in non-championship years. This does provide evidence of a 'feel-good' effect resulting from a successful Euros campaign which has encouraged joyous consumers in those countries to spend more. There are, of course, many other factors which have an impact on economic performance so it is not possible to be precise about the separate effects of a successful Euros (Table 1).
The boost to the economy has usually been short-lived with consumer spending growth typically weakening in Quarter 4 of the year in which the Championships are held [Chart 1]. This deterioration was particularly pronounced following the 2008 competition, with this downturn driven by the onset of the financial crisis.
Nitesh Patel, Economist at Lloyds Bank, commented:
"Successful Euros campaigns have tended to have a positive short-term impact on the mood of consumers in those nations. Whilst many other factors will be at play driving consumer spending and GDP growth, the research shows that there are generally rises in spending growth during the period of the event that tend to drop off later on in the year, once the euphoria wears off. This suggests that part of the consumer spending and GDP growth during this period may be due to the 'feel-good' factor associated with sporting success. Wales and Northern Ireland, who have qualified for the event for the first time, may well experience a greater benefit than England."