Investor confidence falls over uncertainty in the US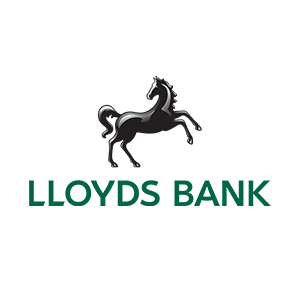 21 November 2016
UK investor sentiment towards the US and the UK was low even before the US Presidential election result was known, according to the latest figures from the Lloyds Bank Investor Sentiment Index.
Confidence in US equities, UK equities, UK government bonds, UK corporate bonds, UK property, commodities and cash all fell in the run-up to the US election, suggesting that geopolitical uncertainty was weighing large on investors' minds. In the November index, UK property saw the biggest decrease in investor sentiment of any asset class of -6.5%. This coincides with the actual 5.5% reduction in asset class performance.
Despite a 12% increase in UK investor confidence in Eurozone equities, sentiment on the whole still remains negative at -28%, making it the asset class that generates the most negativity after cash.
Investor sentiment towards gold remains strong at 45%. The asset class has seen the biggest change in sentiment over the last year - seeing a 26% increase - showing that investors have favoured the so called 'safe haven'.
At the opposite end of the spectrum, sentiment in cash also remained static at -44%.
Markus Stadlmann, Chief Investment Officer at Lloyds Private Banking, says:
Investors have continued to react in November to ongoing political uncertainty in the US but the outlook is likely to shift over the longer term. The wider impact of the US election will be drawn out given that Donald Trump is not sworn in until January 2017 and it will take time for his measures to be transformed to legislation and then implemented. We are also seeing growing signs that improved US economic growth is on the cards, and the lagged impact of the decline in US Treasury yields over the past few months is expected to provide a boost to interest-sensitive spending categories, like cars and property.
The UK is more likely to be influenced by Bank of England decisions and EU exit consideration than the recent US election. The UK Government finds itself in a challenging position ahead of formal EU exit negotiations, further compounded by the recent decision that it must now consult MPs before it triggers Article 50. We anticipate seeing growing investor nervousness towards the UK as the situation around Brexit continues to evolve. Despite a small uplift in sentiment towards European equities this month, we do not believe this marks the beginning of a large scale turnaround in investor sentiment towards the asset class, which has been consistently negative for a long period now.
Actual performance of the asset classes over the past month has predominately correlated with the overall sentiment, with the majority of performance being negative. Only Japanese equities experience month on month gains, rising 4.8% but this was reflected in a rise in sentiment of 3%. Despite a slight increase in actual performance by 0.3%, confidence towards UK equities still fell by 4.5%.