Spending Power confidence reached new high in June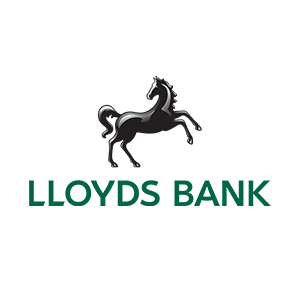 27 July 2016
Attitude towards current situation leapt by 22 points
Confidence in the future dropped to its lowest level in over a year
Essential spending declined at slowest rate since 2014
Spending Power confidence soared in the lead up to the EU Referendum, according to the latest data released by Lloyds Bank.
The monthly consumer poll, conducted in conjunction with Ipsos MORI, shows that the overall Spending Power Index reached 170 in June, up 11 points since May, to reach its highest level on record. There was a significant uplift in people's attitude towards their current situation, which surged by 22 points to 232.
The proportion of people who said they had disposable income now stands at 82% (versus 81% in May). Meanwhile household financial situation, which measures the balance of those who feel comfortable minus those who feel short of money, is now at a record high of +27 (compared to +25 in May).
Research showed slightly improved opinions towards the UK's financial situation (up 4 points) and people's personal financial situation (up 2 points) since May. There was also an increase in sentiment towards Britain's employment situation (up 15 points).
This all contrasted with a more muted view of the future situation, where confidence amongst those surveyed dropped by 1 point in June to stand at 108, its lowest level since May last year. The downturn reflects a significant decrease in the proportion of people who expect to have 'more' or 'much more' money in six months' time (1), which has dropped from 24% to 19% since the turn of the year.
Patrick Foley, Chief Economist at Lloyds Bank said: "In the run up to the referendum a more confident mood continued to build amongst households, however next month's survey will indicate what impact the result has had on consumers' view of the country's financial situation and their own. Meanwhile, the previous boost to household budgets from reduced spending on essentials has continued to wane."
Essential spending
Lloyds Banking Group's own economic data shows that spending on essentials fell again in June, down 0.1% year-on-year. However it is now declining at its slowest rate since November 2014. This continues the trend seen in the first half of 2016, with the pace of decline gradually slowing from a figure of -1.6% at the end of 2015.
Spending on fuel continued to be down year-on-year at -3.2%, compared to -4.3% in May. This is now the slowest rate of decline in fuel spend since February 2014. Gas and electricity spend also fell, the figure of -4.5% marking its slowest rate of decline this year.
Food and drink expenditure bucked the trend as it nudged up slightly to +0.2%, its second consecutive month of marginal positive growth following a dip in April.
ENDS