Little festive cheer for UK, US and Eurozone assets as geopolitical events take their toll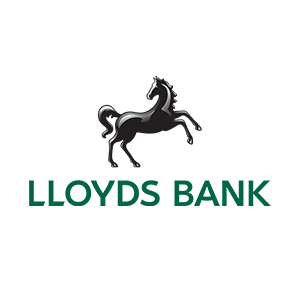 19 December 2016
As 2016 draws to a close, UK investor sentiment has continued to fall despite the upswing in equity markets in the wake of the US election result.
In the last month, confidence in all UK and international equity markets declined, along with most other asset classes. Only UK Government bonds, UK corporate bonds and UK property saw sentiment improve, although feelings towards UK bonds remain in negative territory.
Sentiment towards European equities saw the greatest fall, down a significant 11.43%, taking it to almost -40%. Despite the US stock market rising 3.6% in November, sentiment towards US equities declined by nearly 10% (down 9.51%) to its lowest ever level since the ISI was launched in March 2013.
Confidence in UK equity markets remains positive overall, despite a 4.45% decline during the previous month. Over the last year, however, UK equities have seen the largest fall in sentiment of all equity asset classes – only UK property has seen a larger year-on-year drop. Sentiment towards gold remains strong and rose nearly 25% (+24.83%) over the year, although it slipped marginally in the last month, reflecting investor preference for safe haven assets. Although cash remains firmly negative in aggregate, investors warmed to it in December, with sentiment rising by 10%.
Markus Stadlmann, Chief Investment Officer at Lloyds Private Banking, says: "It seems increasingly likely that 2016 will be seen as the beginning of a new era, with geopolitical issues at the fore. Whilst the EU referendum and the US election were both on the horizon a year ago, few people anticipated the level of change that these events have triggered.
"Given this backdrop, it is no surprise to see both UK and US shares experiencing a fall in sentiment at the end of the year. Interestingly however, their drop in popularity contrasts with their uplift in asset class performance when we compare the data with this time last year.
"Eurozone shares are the biggest loser in December and have suffered an annus horribilis. Their December sentiment reading is extreme and sits closer to -40% than in the previous month, and the outlook will continue to be bleak as we move into 2017, amidst much geopolitical uncertainty across the Eurozone. The resignation of Italian PM Renzi was simply the latest instalment. We have used this situation to our benefit and added to European equity positions counter-cyclically.
"At the other end of the scale, sentiment towards Gold scores over 40% once again for the month, and finishes 2016 as the biggest sentiment winner in year-on-year comparisons. Emerging market equities and Japanese equities also both round off the year with healthy sentiment figures across 12 months."
Actual performance of the asset classes over the past month has been mixed. Eurozone and UK equities both fell, as did emerging market equities, whilst US and Japanese equities gained in value. UK government and corporate debt declined by similar levels; commodities gained 2.5% whilst other real assets - UK property and gold - both fell. Although gold was the biggest faller in the month (down 8%), it has shown the biggest gain year-on-year, up 9.3%, reinforcing the view that investors have been focussed on safe haven assets. UK property has been the biggest loser from the EU referendum, declining by 19.2% over the last year.