Lloyds Private Banking Investment Outlook 2017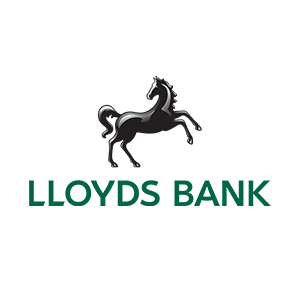 23 December 2016
2017 will be a landmark year for financial markets, with one of four potential scenarios coming to the fore, according to Lloyds Private Banking. Keynesianism 3.0, a new form of John Maynard Keynes' theory of government intervention in order to manage the economy, is likely to dominate in a world where Trump and Brexit will monopolise the news agenda.
1. Keynesianism 3.0 – 40% probability
The most likely scenario, with a 40% probability, is that a new form of Keynesianism, version 3.0, will prevail over the coming three years. Several major economies, including Japan and Germany, have already started moving away from austerity. US President-elect Donald Trump has already pledged around $500bn on infrastructure projects while also instigating tax cuts. In this scenario, equities would move higher slowly with low price volatility, earnings growth would be solid but unexciting; valuations decline over time and prepare the ground for a new bull market.
2. Persistent unease – 30% probability
The rise of populism has a 30% probability of dominating and would leave central banks to lead the economy through the challenging times with some difficulty. Company profits and equity prices would decline despite low interest rates, leaving government bonds likely to be the asset class to deliver the biggest gains in value.
3. Inertia – 20% probability
This scenario, in which nothing changes dramatically, has a 20% probability. It would entail slow economic growth and potential deflation. Wages and company profits would grow slowly but could benefit from deflation enabling them to buy more as prices fall. This would lead to a trend of slow falls in bond prices and rises in share prices.
4. New growth – 10% probability
With the lowest probability of 10%, this scenario would be driven by new technology boosting the profits of technology companies, leading a broad rise in stock prices accompanied by moderate rises in interest rates. However this is unlikely unless robotics and artificial intelligence mature much earlier than we expect.
Markus Stadlmann, Chief Investment Officer at Lloyds Private Banking, comments:
"In such a rapidly-changing, challenging and potentially less-globalised world, the need to focus on the long-term outlook remains crucial, albeit with allowance for some of the political and economic turbulence that we face in the meantime."
"After such a dramatic year in 2016, we are bracing ourselves for further change in 2017. A world that is less globalised should enhance rising prices of goods and services. Another structural driver of higher inflation is the move away from austere government budgets towards more fiscal stimulus.
"By taking a long-term view, say around 10 years, and by diversifying across asset classes which offer the greatest potential for steady growth, investors can give themselves a better chance of success."