No matter your wealth, it is spending time with family that counts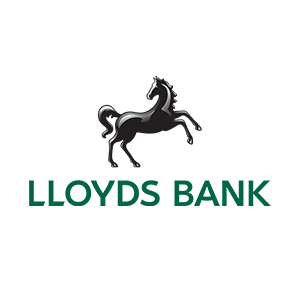 31 December 2016
Spending time with the family is the most important aspect of people's lives.

Those that feel wealthy say building a nest egg of savings and having holidays are most important.

Those that are struggling place greater importance on building their level of income and managing their borrowing.

Londoners feel most wealthy, healthy and happy and have average household incomes of just under £54,000.
Spending time with family is more important than earning more money, moving up the housing ladder, and having nice cars and holidays, according to latest research from Lloyds Private Banking.
However, what is important to people differs depending on how wealthy they feel. Just under half (47%) of those that feel wealthy say spending time with family is important, compared with 54% for those that feel like they are struggling, and 59% overall.
Beyond spending time with family, those that feel wealthy place the greatest importance on using their money to build a nest egg of savings (31% say this is important) and having annual holidays (22%). As could be expected, this group say that managing their level of borrowing was the least important aspect in their lives, with just under half (45%) saying so. See Figure 1.
At the other end of the spectrum, over a quarter of those who feel they are struggling place the greatest importance on their level of income in the next few years (28%) and managing their level of borrowing (27%). When it comes to the least important things in life, having a nice car (38%) and progressing up the housing ladder (36%) are the lowest priorities.
Sarah Deaves, Private Banking Director at Lloyds Private Bank, commented: "When it comes to the important things in life, spending time with family surpasses everything else, and for many it is even more important at this time of year. This is also the time when people reflect on the year just gone, take stock and make plans for the year to come.
"As part of this, the New Year brings an opportunity for people to review their finances, weighing up the important things that are ahead, whether that is a new car, buying a house or planning for retirement. Putting a considered financial plan in place is really important to help people get in control, making the journey towards meeting these goals much more achievable."
For wealth, health and happiness, head to London
Londoners feel wealthier, healthier and happier than the other UK regions and have an average household income of just under £54,000, see Table 1.
Both the London and South East regions have the highest average household incomes and the greatest number of people that feel well off or wealthy (13%), even though it is widely accepted that these areas have a higher cost of living. London, Yorkshire & Humberside and the South East are the happiest regions (65-67%), with around two thirds of people saying overall that they are happy.
Just over half, (55%) of people living in Wales say they are happy, which is the lowest percentage of all the areas of the UK, and could be as a result of one in five (20%) saying they are struggling financially. Wales also has the lowest average household income at just under £27,500.
However, almost two thirds (65%) of people from Wales say they are in good health, which is only behind London (67%) when comparing across the UK.
It isn't all plain sailing for those that live in the South East, as despite having the second highest average household income, and one of the highest proportions of people that feel well off or wealthy, it has the lowest proportion of people that say they are in good health (56%).