Output growth slows to weakest in over three years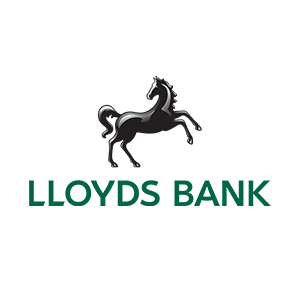 09 May 2016
Slowdown across majority of English regions and Wales

Employment grows at weakest rate in over two-and-a-half years

Average prices charged rise only slightly despite stronger cost pressures
April saw business activity growth slow across England and Wales, according to the latest Lloyds Bank Regional Purchasing Managers' Index® (PMI®). Employment rose only slightly, signalling caution among businesses, while cost pressures picked up amid the introduction of the National Living Wage and higher fuel prices.
The index measuring business activity across England's private sector registered its lowest reading for more than three years in April. At 52.1, the index was above the 50.0 threshold that separates growth from contraction for the forty-second month in a row, but its latest reading was well below its average over this period and down from 53.7 in March.
Seven of the nine English regions monitored by the survey recorded either slower increases in business activity or outright contractions, the exceptions being the East Midlands (55.7) and East of England (55.0) which both recorded faster growth and were the strongest performers overall.
London saw the biggest loss of momentum, its index dropping sharply to a 38-month low of 51.0, while business activity in the North East fell for the second month running and to the greatest extent for over three years (49.0).
Wales' business activity index registered its second-lowest reading since February 2013. However, at 53.1, it showed a faster rate of growth than the average across England for the third month in a row.
Employment remained on a steady upward trajectory during April, rising in most regions except for the North East, North West and Yorkshire & Humber. However the overall rate of job creation was at a 32-month low and much slower than a year earlier.
One factor weighing on staff hiring was the introduction of the National Living Wage in April, according to panel member reports, which in turn contributed to the steepest monthly rise in businesses' input prices since July 2014. Higher costs were largely absorbed by companies, however, as average prices charged for goods and services rose only marginally and more slowly than in March.
Tim Hinton, Managing Director, Mid-Markets and SME Banking, Lloyds Banking Group said:
"The majority of regions have started the second quarter on a weaker footing, with business activity no longer showing the robust growth that we have seen over the past two to three years. A knock-on effect of stronger cost pressures from the National Living Wage and higher fuel prices has seen a slowing in the rate of job creation, which was at a 32-month low in April.
"There were some exceptions to the pattern of weaker growth, for instance in the East of England and East Midlands, while London has seen a fall in cost inflation."
- END -