Spending power falls back in January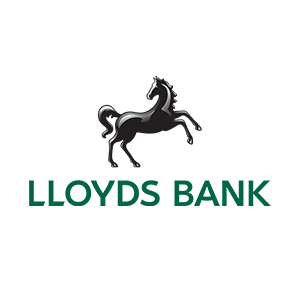 26 February 2016
Attitude towards both current situation and future situation declines

Those in the North and Midlands significantly less optimistic than the South

18-24 year olds far more likely to have cut back on spending
The latest Lloyds Bank Spending Power Report shows spending power decreased in January, with the overall index down four points to 160, back to the level seen in November 2015. This is the first fall in the overall index since September last year.
Those surveyed said they are feeling less optimistic about the current situation, with this index down 5 points to 211. This is driven by weakened sentiment towards Britain's employment situation1, falling 1pp on the back of a 7pp rise in December. Respondents also reported a modest increase in their personal financial situation (+2pp to stand at +26) but it remains below the highs seen last summer (+31 in June 2015).
The Future Situation Index also fell, dropping three points to stand at 109. This is due to a significant decrease in the proportion of people who feel they will have 'more' or 'much more' disposable income in six months' time, dropping from 24% in December to 19% in January.
These findings coincide with the latest statistics from the ONS, showing unemployment has remained unchanged at 5.1%, while wage growth continued to slow, at just 1.9% year on year.
Evidence of a North-South divide
The regional indices show a mixed picture exists across the country, with those in the North2 (189) and Midlands3 (191) feeling significantly less positive about their current situation than those in the South4 (239).
However when it comes to future situation, there is less difference in sentiment between the North (109), Midlands (106) and South (111).
Patrick Foley, Chief Economist at Lloyds Bank, said: "On balance, households remain in relatively good spirits, with reduced pressure on budgets from essential expenditure continuing to support sentiment. Nevertheless, a little more caution appears to have crept into consumers' assessment of the outlook, with prospects for discretionary income and spending dimming somewhat. A confident view of job security continues to prevail, however, providing reassurance that the recovery remains on a solid footing."
Disposable income remains stable
The proportion of people with disposable income has remained stable, standing at 81% (up 1% from December).
There has been a significant reduction in the proportion of people who think they will be spending 'more' or 'much more' in six months' time, dropping from 16% in December to 12% in January. There has also been a significant decrease in the proportion who feel they will be saving 'more' or 'much more' money in six months' time, dropping from 26% to 21%.
Millennials most likely to cut spending
The research also shows that large numbers of people have taken steps to improve their personal finances since the start of 2016.
65% of 18 to 24 year olds say they have cut back on spending5 since the beginning of the year (up from 49% in January 2015), contrasting with just 29% of over 65s.
44% of those surveyed have cut back on eating at restaurants and having takeaways, or are now making their own lunches. Meanwhile 30% have reduced spending on clothing or personal care items/services in order to improve their personal finances.
Of those surveyed, 37% have cut back on spending by up to £29 per week, with only 3% cutting back by £50 or more.
Robin Bulloch, Managing Director of Lloyds Bank, said: "Whilst levels of disposable income have remained stable, it's notable that a significant number of people have been tightening the purse strings and making changes to their lifestyle. Careful management of personal finances has never been more important, and it's the younger generation that's leading the way in terms of adjusting their spending habits."
Spending growth remains negative
Lloyds Banking Group's own economic data shows that year-on-year spending on essentials continues to decline, though at a slower rate than seen in recent months. Spending in January was 1.0% lower than a year ago, compared to -1.6% in December.
This is largely driven by growth in food spend, at -0.1% in January, compared to the stronger negative growth seen in December (-0.9%).
Actual spend on fuel fell by 6.8% year-on-year, compared to -8.6% in December. The continued effect of falling fuel prices is now being seen more markedly in the consumer research, which shows the proportion of people who feel they are spending 'less' or 'a lot less' on petrol/diesel compared to 12 months ago has significantly increased, climbing from 27% in December to 36% in January.
This coincides with heightened media coverage of fuel prices at the beginning of 2016, as supermarkets slashed prices at the pump.