The cost of private education soars to £157,000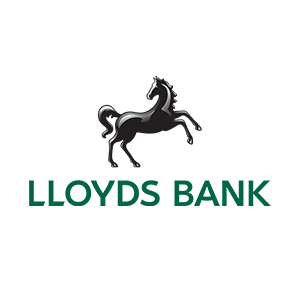 28 August 2016
Total cost of private school education from Reception to Year 13 costs an average of £156,653.

Average annual day fees have nearly doubled since 2003, when today's private school leavers started in Reception.

The average annual day fee of over £13,000 is equivalent to 39% of average gross annual full-time earnings.

School fees have grown 21% over the past five years, four times faster than average earnings and 8% above inflation.
Parents of school leavers in 2016 who started Reception in 2003 have paid an average £156,6531 in fees, according to latest research by Lloyds Bank Private Banking. During that time, parents have seen average annual fees nearly double (83%) from £7,308 in 2003 to £13,341 in 2016.
The total average cost of a private school education in London, from the age of 5 to 18, is £179,145, the highest in Britain. London is followed by the South East (£175,068) and the South West (£160,350). Parents in the North2 pay the least at £126,609. (See Table 1)
Private school fees have increased as a proportion of average earnings3
The average annual private school fee in 2016 of £13,341 is equivalent to 39% of annual average gross full-time earnings of £34,545, 11% higher than the 2003 comparable ratio of 28%.
With school fees rising by significantly more than earnings growth, it has become more difficult for the average earner in many occupations to send their children to private school.
Sarah Deaves, Private Banking Director at Lloyds Bank, commented:
"All parents want the best for their children, and a good education is no exception. A place at a private school is a huge financial commitment, almost an eye-watering £157,000 for just one child, from Reception to finishing the sixth-form as a day pupil.
"With average annual fees at £13,341 per child and the compulsory school leaving age now 18 years, many families may well feel some strain. It has, therefore, become increasingly important that parents, and sometimes grandparents, plan their finances as early as possible if they want a private school education for their children."
Fees up by a fifth in past five years
Over the past 5 years, the average annual fee for day pupils has risen by an average of 21%, from £10,983 in 2011 to £13,341. This is a rate of growth eight percentage points higher than the increase in the Retail Price Index (13%) and four times faster than the 5% rise in full time gross annual earnings (see table 2) over the same period.
Largest increase in London
Regionally, the biggest rise in fees has also been in Greater London. Fees have grown by 25% since 2011 and are the highest in Britain at £15,828. The next biggest increases were in the North, East Anglia, Wales, West Midlands and the South East (all 21%).
The lowest average increases in annual fees were in the East Midlands, South West and Scotland (all 19%), with the lowest average fees being seen in the North (£10,722) – a third lower than in the capital - and Scotland (£11,310). All regions now have average annual fees above £10,000.
Parents in London who have sent a child to private school since 2011 will also have paid the highest in Britain – on average £85,938 – £27,000 higher than in the North (£58,629), the lowest. (See Table 2)
Third of pupils receive financial assistance, with total value of contribution rising to £850m
A total of 160,216 pupils currently receive help with their fees, representing 32% of all pupils4. The value of this help totals over £850m, an increase of 2.6% on last year. A significant majority (85%) of total fee assistance is provided directly from the schools themselves. ISC schools currently provide more than £700m of fee assistance, an increase of 3.3% on the previous year.
Private school pupil numbers remain unchanged since 2011
Although the average fee has grown by 21% since 2011, pupil numbers remain largely unchanged compared to five years ago. While the number of senior school pupils (11 to 16) has fallen slightly (by 3%), pupils in the other age groups have increased. The number of sixth formers (17 to 19) has grown by 10%, children in nursery schools (0 to 3) and those in junior school (4 to 10) have both risen by 6%.