UK Investors colder on US as Presidential election approaches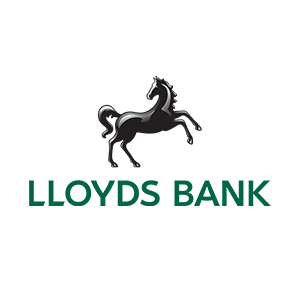 25 October 2016
• Major sentiment indicators lower in face of US elections and Brexit timetable
• Commodities and UK property show biggest gains, US equity biggest decline
• Pessimism deepens on European equities
UK investor sentiment towards US stocks has fallen slightly over the last month according to the latest figures from the Lloyds Bank Investor Sentiment Index.
Overall sentiment levels suggest that investors remain unfazed by forthcoming geo-political issues.
However in the face of weaker-than-expected jobs data, ongoing interest rate speculation and political uncertainty ahead of the Presidential election, confidence in US equities slipped by 3% - the biggest drop of all the asset classes in this period.
There was also a decline in sentiment towards Eurozone equities, which have decreased to almost -40%, suggesting that sentiment is nearing a level where investors are overly pessimistic towards this asset class. This coincides with the UK's announcement of a firm schedule for exiting the EU.
Despite this confirmed Brexit timetable, for the third consecutive month investor confidence has increased in UK equities and UK property. For the first time since July, statistics show a downward shift in sentiment in UK government and corporate bonds of 2.1% and 3.1% respectively.
Elsewhere, commodities saw the biggest increase in investor confidence, fuelled by positive market data and less gloomy forecasts for the asset class. Gold maintains its leading position as the investor asset class of choice, amid continued market volatility in view of Brexit negotiations, currency fluctuations, US elections and ongoing developments in monetary policy.
Markus Stadlmann, Chief Investment Officer at Lloyds Private Banking, says:
"Given the uncertainty around the outcome of the forthcoming presidential election it is unsurprising that investors are increasingly nervous about US equities. Despite this we are expecting news on US monetary policy in December so we could see sentiment change significantly in coming months. We expect investors to remain cautious about the UK and we are seeing investor uncertainty seep in around fixed income. Bonds are currently looking overvalued, which is causing gilt yields to rise. With continued uncertainty and market volatility causing investors to be less positive about several asset classes it is unsurprising to see investors' unwavering confidence in gold."
"UK investor sentiment in gold increased by 3.7%. However, along with the decreases in investor sentiment on Eurozone and US equities, together with UK corporate and government bonds, the Investor Sentiment Index also saw confidence towards cash decrease by 1.9%."