Farmers flock to take up £500m delayed payments fund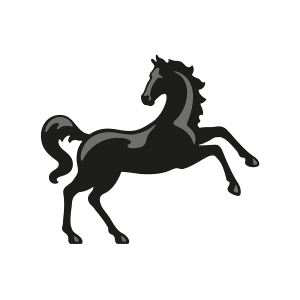 25 January 2016
• Lloyds Bank and Bank of Scotland farming customers request £120m from the Group's £500m farmers fund
• The fund has been designed to help farmers manage their cashflow as a result of delays to the payment of financial support from the EU and is in addition to those investments previously announced within the Group's Helping Britain Prosper plan.
Lloyds Banking Group has made an additional £120m available in overdrafts to farmers following a delay in their annual EU subsidy payments from the government, and continues to receive further requests on a daily basis.
Each year around 100,000 farmers in the UK receive about £2 billion in EU funding, known as the Basic Payment Scheme. Many rely on this funding for various aspects of running their businesses – for example, to manage cashflow, invest in machinery, or purchase livestock.
Although the 'window' for these payments remains open until June 2016, many farmers expect the payments in December so that they can make use of it straightaway or plan their cashflow for the year ahead.
Lloyds Banking Group announced the £500m fund when the farming community learnt that there could be a delay to receiving their payment from the Scottish Government in Scotland or from the Rural Payments Agency, which manages the Basic Payments Scheme in England and Wales.
Lloyds Banking Group's own analysis shows that farming customers received considerably less in Basic Payments to their bank accounts in December 2015 compared with the same period in 2014. As a result, the Group has met requests for an additional £120m in overdrafts to support working capital as of the 1st January, compared to the same period in 2014.
The contingency fund has helped farmers who needed access to finance within the Basic Payment window before their payment arrives.
Andrew Naylor, Head of Agriculture, Lloyds Banking Group said: "UK farmers have had a tough year and having a delay to their payments will have caused further uncertainty and worry. The fund has already helped to reassure many farmers and keep their business moving, whether they are looking to buy livestock, invest in crops or simply manage their cash flow.
"The RPA, DEFRA and Scottish Government have announced that they are doing all they can to make the vast majority of payments as soon as possible but support is also available through our network of specialist agriculture managers. We will be able to look at each customer's situation and see how we can support them."
The update to the Farming Fund is in addition to support being provided to farms and businesses affected by the recent floods. The Group has made a £100m fund available to waive arrangement fees on lending for those affected by recent floods, available to farmers and small businesses.
CASE STUDY
Stephen Allardyce from Tarland is still waiting to receive any of his basic payment subsidy. Facing storage problems for his grain crop at East Town Farm, Tarland, in Royal Deeside, Stephen turned to the Bank of Scotland and his suppliers for assistance.
Stephen, who rears 300 suckler cows, 300 breeding ewes and grows 900 acres of cereals, had a leaking roof in his storage shed that required £25,000 of repairs in order to be ready to store his grain. The farm also needed credit to help pay bills and suppliers so Stephen contacted his relationship manager at Bank of Scotland and received support from the fund.
Stephen said: "I had nowhere to put between 400 and 500 tonnes of grain, but I was facing a delay in my Basic Payment Scheme payment and I needed to pay the contractors to undertake the work. The other option was to sell the grain at a far lower price than I could get later in the year, which I wanted to avoid.
"The extension to my overdraft not only helped me fix the shed to store the grain and get a better price, but was used to pay suppliers and pay wages as well. I realised quite early on that I am could be facing a delay, so I had an early conversation with the bank and my grain merchant to make them aware I might need support, and it was helpful that the lending facility was quickly made available when I did need to apply.
"It's important to look ahead in farming, not just for a few weeks but for a few months to see where things are heading. I had an inkling there would be a delay as soon as the CAP reform was announced alongside the new computer system. It's a pain but it is at times like this you rely on the relationships you have built over a lifetime."
ENDS