Fintech start-up gets a shot of innovation from Lloyds Banking Group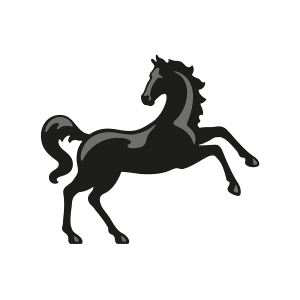 02 June 2016
Café partnership for mobile ordering born from collaboration with bank
WoraPay, has taken a step forward in the roll-out of its 'order and pay with mobile' solution following a pilot with Gather & Gather, a Mitie catering business, after they were introduced by the Innovation Labs team at Lloyds Banking Group (LBG).
The proposition allows customers to buy food and drink and pay in advance at a number of retailers with their mobile and using their existing payment cards. This means customers can order their morning coffee whilst travelling to the office so it's ready when they arrive. Then they simply collect their order en-route to their desk, without having to queue.
Now a few months into a pilot with Lloyds Banking Group, and 40,000 hot drinks later, WoraPay estimates that the Group's colleagues have already saved more than 1,400 hours that they would have otherwise spent standing in a queue for their coffee. Over the course of a year, that accumulates to 75,000 hours; the equivalent of over 10,700 working days.
The pilot started following an event WoraPay attended, which Lloyds Banking Group hosted as part of its collaboration with Startupbootcamp's FinTech accelerator programme, which aims to attract talent to the UK.
While WoraPay CEO Vaidas Adomauskas was waiting his turn to present at the event in one of Lloyds Banking Group's London offices, Richard Jackson, WoraPay UK's managing director, thought of introducing the idea to the Group after noticing the internal coffee shop near to where the event was being held.
Working with Daria Mitaenko, a Senior Manager of LBG Innovation Labs, WoraPay started a pilot with Gather & Gather – the firm that runs the food and beverage counters at all of the Group's offices.
From an initial pilot at the Chiswell Street London office, one of the Group's Digital hubs, the WoraPay pilot extended to the Group's other London sites, as well as to offices in Halifax and Bristol. 
Daria said: "As a Startupbootcamp partner, we met WoraPay on the FinTech programme and were keen to see their innovative solution in action. While testing it with our catering partners, we were impressed by the convenience of the service. Because it's so easy and quick to pay remotely, it's turned into a habit for many of our colleagues. The feedback from users has been fantastic."
WoraPay is now in discussions with Gather & Gather about the possible roll-out of the service across the entire Lloyds Banking Group estate, as well as with other external catering companies to launch the service.