Lloyds Banking Group takes next step to tackle social and economic challenges via its Helping Britain Prosper Plan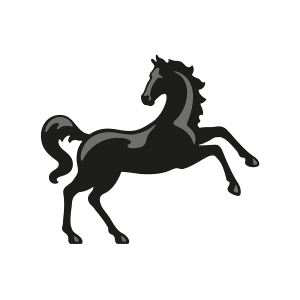 08 March 2016
Lloyds Banking Group takes next step to tackle social and economic challenges via its Helping Britain Prosper Plan
Following the launch of its Helping Britain Prosper Plan (the Plan) in 2014, Lloyds Banking Group is today announcing its 2016 Plan. The Plan focuses on the key social and economic challenges facing Britain today, delivering support to communities and aims to ensure continued benefit to 1-in-4 first-time buyers and 1-in-5 start-up businesses.
The ground breaking Plan launched in 2014 was the first of its kind. It contained targets ranging from housing to financial inclusion and from manufacturing to diversity, with the Group's performance against these metrics independently verified. The 2016 Plan restates the Group's commitment to helping Britain prosper by focusing its efforts on three key areas – support to people, business and communities – so that it can really help to address the most pressing issues for the UK.
António Horta-Osório, Group Chief Executive for Lloyds Banking Group said:
"The Helping Britain Prosper Plan contributes to rebuilding trust in our Group and our sector, strengthening colleague pride in our support for the UK economy and society."
2015 highlights
The Group surpassed 27 of its 28 targets in a number of areas last year. These included:
The creation of more than 1,000 new apprenticeship positions with permanent employment. Of these, 28% of apprenticeships were taken up by external candidates from the UK's most disadvantaged areas, compared to a target of 15%.

Increased amount of lending to SMEs and Mid-market companies reaching £2bn in 2015.

More than 11,000 colleagues helped people and businesses improve their digital skills, making us on track to achieve our 2017 target of 20,000.
2016 Plan – renewed commitment, more powerful
The 2016 Plan is simpler, more ambitious and outcome focused to ensure it is relevant for Britain today – as demonstrated by the main commitments within the Plan:
People – giving individuals and families more support, whether they are buying a first home or saving for a better future

Businesses – providing the funding and support they need to grow at home and abroad

Communities – addressing inequality, supporting disadvantaged people and by championing Britain's diversity.

The Plan encapsulates the Group's desire to look at how it can go beyond its business as usual, in order to maximise its contribution to UK society. This is captured in the targets in the 2016 Plan, which has been sharpened to include new metrics relating to advanced manufacturing apprenticeships, social housing, retirement planning and our charity of the year.

With today's announcement coinciding with International Women's Day, the Group remains proud to have been the first FTSE 100 Company to make a public commitment on gender equality and to be on target to have 40% of its senior roles held by women by 2020. Having achieved an increase to 31% in 2015, the Group is targeting 33% by the end of 2016.

In addition, raising more than £5 million for its charity of the year BBC Children in Need (including Matched Giving) in 2015 against a target of £4 million was another significant achievement. In 2016, the Group has a target to support 2,500 charities through the £100 million commitment it has made to its Foundations.

The 24 metrics included within the updated Plan are outlined below.
-Ends-

Notes to editors:
About Lloyds Banking Group's Helping Britain Prosper Plan
Launched in 2014, the Helping Britain Prosper Plan set out seven public commitments designed to address some of the big issues facing Britain today. The Group has grown its understanding of these issues considerably over the past two years and has evolved the 2016 Plan to ensure it is more relevant for the people, businesses and communities of Britain today.
To find out more about Lloyds Banking Group's commitment to Helping Britain Prosper, please visit www.lloydsbankinggroup.com/prosperplan