Mentoring match-ups with FinTech start-ups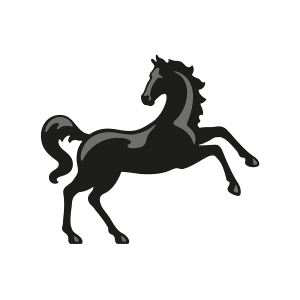 18 July 2016
FinTech start-ups to benefit from Lloyds Banking Group mentoring scheme
Coinciding with the start of FinTech Week 2016, Lloyds Banking Group has today announced the launch of a new mentoring scheme that will see FinTech start-ups able to access the broad expertise of its colleagues from across the Group. 
The FinTech start-ups will benefit from knowledge sharing of experienced Lloyds Banking Group staff to aid their development in the financial and technology sector. The support offered includes refining concepts to strengthening business models within a flexible timeframe determined between the mentor and the start-up.
Initially, companies will be identified through Lloyds Banking Group's relationships with its partners at Innovate Finance, who recently launched a mentoring programme, and with Startupbootcamp through its accelerator programmes. Lloyds has also established collaborations across women in FinTech networks such as FemTech Leaders, through which start-ups can be identified. Lloyds aims to latterly launch a bespoke platform where FinTech start-ups can register their interest and summarise their reasons for seeking mentorship and the areas they would like support in. 
The mentors will come from all areas of Lloyds Banking Group and will be matched with start-ups according to their needs and expertise in the areas of business development, technology and marketing. The aim is to initially enrol 100 mentors to work with the same number of start-ups. 
Marc Lien, Innovation and Digital Development Director at Lloyds Banking Group, said: "The mentoring programme is an opportunity to boost our support to the UK as one of the main FinTech hubs, allowing us to share the insights of the challenges and opportunities that come with scale and an existing customer base to provide FinTechs with a complementary understanding of the market.  
"Through collaboration and partnerships with start-ups, we can support the evolution of how the Financial Services sector will serve its customers. This programme will be mutually beneficial as we can also learn lessons from FinTech firms' successes and failures that will help shape and inform our digitisation journey." 
Lloyds Banking Group is no stranger to mentoring successful start-ups. After winning the Innovate UK Financial Literacy Challenge, Swave, a company developing a 'swipe to save' app had access to a range of experts from the Group, as well as being offered desk space on the innovation floor. Worapay has also seen success with its order and self checkout app which can be used with any mobile wallet after joining the Startupbootcamp FinTech programme of which Lloyds Banking Group is a partner. Through Startupbootcamp Fintech, we have already seen 19 start-ups graduating, with an average valuation of £2.4 million.