New Communities Partnership launched to deliver £1 billion of new UK housing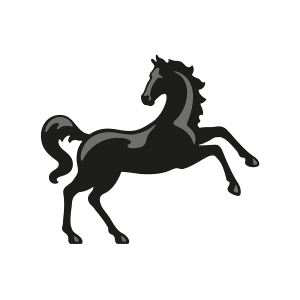 03 May 2016
Kier Living, Cheyne Capital and The Housing Growth Partnership launch:
£1bn fund to help public sector to build 10,000 new homes

Innovative turn-key solution to accelerate house-building

Unique public private sector partnership supported by the HCA
A unique £1bn housing delivery fund has been launched today (03 May) by Kier Living, The Cheyne Social Property Impact Fund (managed by UK-based investment manager Cheyne Capital) & The Housing Growth Partnership (a joint venture between the HCA and Lloyds Banking Group) with ambitions to help the public sector to build 10,000 new homes across the UK.
The New Communities Partnership ("the Partnership"), a unique public-private alliance supported by the HCA, will provide local authorities and housing associations with an innovative delivery model for building new homes on their own land, giving them the option to choose between sale and/or rental developments, and offers significant scope for affordable development.
Working with the Partnership, public sector organisations will be able to determine the appropriate mix of tenure for their site, including rental homes and homes for sale, in a model designed to meet the needs of their specific communities, without the need for grant funding. Homes available for rent will include discounted and market-rent solutions to address housing challenges faced by key workers, the disabled and the elderly, while homes to be built for sale will include discounted sale units to help first time buyers get on the housing ladder.
It will also provide public sector clients with potential scope to derive a revenue income from their land, whilst developing in a socially responsible way that will offer local apprenticeships, wider employment and sustainable, economic benefits for communities.
The collective expertise of the partners spans the lifecycle of home building, offering an end-to-end development solution that includes procurement, funding, site assembly, construction, sales, management and maintenance, tailored to be as comprehensive or as focussed as each public sector client needs.
With traditional developments only having delivered an average of 11% of affordable housing over the past 3 years[1], the partnership will provide a differentiated model that will increase significantly the amount of affordable homes built, with scope for up to 50% of each site to offer affordable development opportunities.
The New Communities Partnership is founded on five key principles:
• GROWTH: to address a key economic and social issue, the acute shortage of housing across the United Kingdom
• COLLABORATION: to partner with the public sector to build sustainable, inclusive communities where local economies and families can thrive, and which support local job creation
• AFFORDABILITY: to deliver more affordable, practical homes than conventional developments can provide
• RESPONSIBILITY: to reinvest a proportion of partnership profits in associated initiatives supporting youth, architecture, innovation and the environment
• EXPERTISE: to capitalise on the market leading construction and financial skills of Kier Group plc, Cheyne Capital and the Housing Growth Partnership
Lloyds Bank Commercial Banking will provide banking services and financing solutions to the Partnership
John Anderson, Executive Director of Kier Living said, "We are excited by the establishment of this partnership which will focus £1bn of investment into the development of much-needed housing throughout the country. It will bring scale and momentum to Kier's tried-and-tested mixed-tenure housing delivery model, for public sector clients across the UK who hold land but don't have the capacity to develop new housing.
"Through this unique public private sector partnership with experienced finance and development partners Kier, Cheyne and the Housing Growth Partnership, we are collectively offering an end-to-end solution to building much-needed new homes."
Shamez Alibhai, Head of Cheyne's Social Property Impact Fund, commented, "We believe that bringing responsible private capital into the UK housing sector is necessary for tackling the increasing shortfall of genuinely affordable homes across the country. The long-term investment horizon of our socially-conscious institutional investors means that we are able to provide patient capital to work with Kier Living and the HGP in delivering a new socially-inclusive, multi-tenure building model that helps alleviate the current housing crisis."
Andy Hulme, CEO of The Housing Growth Partnership added, "The Housing Growth Partnership was formed to address the challenge of housing supply and affordability in Britain today. Working alongside Kier Living and Cheyne Capital through the 'New Communities Partnership' should stimulate further growth in residential development projects and enhance access to affordable housing. The alliance will also complement our core purpose to accelerate home building throughout the UK."
---
[1] According to DCLG calculations using DCLG live tables 123, 1011 and 1000.