BANK OF SCOTLAND CONDUCTS AUCTION FORLIMITED EDITION £10 NOTES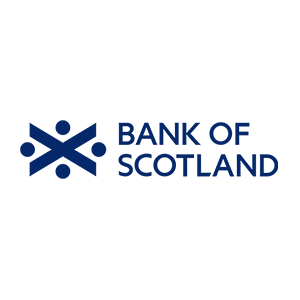 24 November 2017
Following the launch of their new polymer £10 note in October, Bank of Scotland has signalled that they've produced a limited edition set of notes specially commissioned to raise money for the charity Mental Health UK.
After the success of the Pudsey £5 notes, Bank of Scotland has again coupled with De La Rue to create a series of notes that will appeal to both bank note collectors and railway enthusiasts.
On 24 November, Bank of Scotland will be raising money for Mental Health UK by auctioning 36 of its new £10 polymer bank notes with rare serial numbers and a very unique feature. The platform for the auction will be Spink UK, with online and telephone bidding that will run from Friday 24 November (3pm) to Friday 1 December (10am).
Notes up for auction
To celebrate the new 'map' feature on the note (which illuminates when placed under a UV light), 18 notes have been specially printed and feature a representation of the old and much loved 'totem' signs that once adorned many railway stations across the country. The railway totem signs are highly collectable with originals worth many thousands of pounds. Bank of Scotland has collaborated with Great Central Railawayna and the 18 notes correspond to the stations from Helenburgh Upper to Mallaig that are believed to have featured a totem sign. An added feature on these special notes is a serial number that relates to the locomotive type pictured on the Glenfinnan Viaduct.
Philip Grant, treasurer of the Bank of Scotland said: "Bank of Scotland has been issuing bank notes for more than 320 years and I can't express how proud we are to support Mental Health UK through these specially commissioned notes. If we manage to raise more than the £18,904 it cost to complete the Glenfinnan Viaduct in 1901 we'll be on the right track."
Mental Health UK partnership
Research shows that one in four people are affected by mental health issues and around four million will struggle with their financial wellbeing. As part of Lloyds Banking Group, Bank of Scotland colleagues have already helped raise over £3 million for Mental Health UK this year, which colleagues chose as their charity partner for 2017 and 2018.
Frances Simpson, chief executive of support for Mind Scotland, part of the Mental Health UK network of charities said: "It's great to see Bank of Scotland pull out all the stops to help raise funds to support those who are suffering from poor mental health. Each year, mental illness affects more people in the UK than cancer or heart disease. Our partnership is therefore very important and the support we've received so far from the Bank of Scotland has been first class."