Fraserburgh leads the way for Scotland's seaside towns with house prices almost doubled in adecade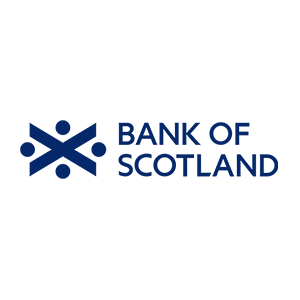 27 May 2017
In the past decade, the average house price in Fraserburgh has grown by 95%, from £70,255 to £136,889 – significantly exceeding the 16% increase for all seaside towns in Scotland, according to research from Bank of Scotland.
The report reveals that seven of the top ten coastal towns with the biggest house price increases are located in Aberdeenshire, which for much of the period has been well served by the growth in the oil and gas sector. Joining Fraserburgh in the top 10 are; Inverbervie with a rise of £77,013 (62%) from £124,823 in 2006 to £201,837 last year, Macduff (53% increase - from £85,461 to £130,804), Banff (48% rise - from £81,106 to £119,937), Montrose (45% rise - from £87,619 to £127,182), Newtonhill (44% rise - from £150,751 to £217,218) and Peterhead (43% rise - from £84,982 to £121,390) over the same period. (Table 1)
Lerwick in the Shetlands saw the second highest growth amongst Scottish seaside towns, rising by £70,081 to £160,689 – an increase of 77%. Other towns outside Aberdeenshire with the next biggest gains include Buckie in Banffshire (45% increase from £84,222 in 2006 to £121,862 in 2016) and Invergordon in the Highlands (43% increase from £80,284 to £114,632 over the same period).
However, over the last year, Scottish seaside towns recorded a 3% decrease in average house prices from £150,210 to £145,748, compared to a 3% increase across the UK (£219,645 to £226,916). Although some towns continued to perform well, Invergordon saw the largest house price increase in the last year, going from £98,673 in 2015 to £114,632 (16%). Anstruther (14%), Kirkcudbright (11%) and Skelmorlie (9%) were the other top performers. (Table 2)
Graham Blair, mortgage director at Bank of Scotland, comments:
"Living on the coast offers many attractions, including a typically high quality of life and attractive surroundings. As a result, property in seaside towns is often very popular with homebuyers.
"Over the past 10 years, the strongest performing seaside towns have been on the Aberdeenshire coastline, as the oil industry was experiencing its boom period. However, more recently, house price growth has slowed down in many coastal towns meaning good value for money can be found for those searching to realise their dream of living near the sea."
East – West divide in Scottish seaside towns
The top five most expensive properties are located on the eastern coastline. North Berwick is the most expensive seaside town with an average house price of £314,435. St Andrews is the second most expensive (£300,319), followed by Newtonhill (£217,218), Stonehaven (£214,594) and Inverbervie (£201,837). (Table 3)
Nine out of ten of the least expensive seaside towns are on the western coastline. Port Bannatyne is the least expensive in Scotland with an average price of £71,550. All of the top ten least expensive towns have an average price below £100,000. (Table 4)