House prices close to premiership grounds increase by a fifth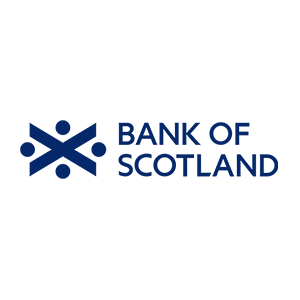 13 August 2017
Aberdeen are top of the league with an increase of 37% over the last ten years

Newly promoted Hibs are second with an increase of 29%

Celtic are bottom of the league with a decrease of 17%
Average house prices close to Scottish Premiership football grounds have increased by 20% over the last ten years, according to research by Bank of Scotland. This represents an average increase of £24,811 during the past decade; from £121,237 in 2007 to £146,048 in 2017, equivalent to a weekly rise of £48.
This increase is significantly higher than the 6% rise recorded in house prices across Scotland as a whole since 2007.
The average price for a home in the surrounding postal districts of the 12 clubs contesting the Scottish Premiership for 2017/18 is £146,048 – 15% (£25,002) lower than the average for the whole of Scotland (£171,050). (See Table 1)
Graham Blair, Mortgages Director at Bank of Scotland said:
"Living next to a Scottish Premiership stadium has benefits for more than just their loyal fans. Despite the challenges that Aberdeen has seen since the Oil and Gas downturn property prices near Pittodrie are top of the table.
"House prices in the last ten years have seen price rises that score well above Scotland as a whole. The exception being Celtic, champions on the pitch but coming in last place in terms of house price growth. Newly promoted Hibs will be hoping that their performance on the pitch mirrors that in the house price table."
Winners and losers in Scottish Premiership house price table
The biggest increases in value have been seen in properties close to Pittodrie, home to Aberdeen. The average home value in this postal district has risen by 37% over the decade, from £110,286 in 2007 to £151,273 in 2017. This is despite a 6% fall in prices in the area over the past year.
Areas around Easter Road, home to newly promoted Hibernian, have seen the second biggest increase with a rise in average property prices of 29% (from £160,002 to £205,626). Fir Park (Motherwell) has seen the third biggest rise in property prices with an increase of 23% from £107,170 in 2007 to £132,265, followed by New Douglas Park (Hamilton Academical) with an increase of 21%.
In a change of fortunes, last year's title winners Celtic have finished bottom of the Scottish Premiership house price table with the average value of properties close to their home ground falling by 17% between 2007 and 2017. The only other stadium to record a decline in prices over the past decade is fellow Glasgow side Rangers (-2%). Partick Thistle (5%) and Kilmarnock (8%) were the next poorest performers.
Huge price variations around Scottish Premiership grounds
The postal district covering Hibernian (EH7) is the most expensive area to live in with an average house price of £205,626. This is more than double the average price in the least expensive Scottish Premiership postal district of G51, home to Rangers, where the average house price is £85,009. (See Table 1)
Homes near Rangers' Ibrox Stadium are the most affordable of all Scottish Premiership homes.
The postal district G51 – home to Rangers – is the most affordable Scottish Premiership postal district, with the price of the typical home less than three times (2.7) gross annual average earnings.
Newly promoted Hibernian has the least affordable Scottish Premiership postal district with the average property price being 5.2 times annual gross average earnings in the area. St. Johnstone and Partick Thistle, both on 4.6, are joint second followed by Motherwell (4.3).
The average house price close to a Scottish Premiership ground is £146,048 – 4.4 times higher than national average gross annual earnings. This is below the Scottish average of 5.1. (See Table 2)