Bank of Scotland PMI - Scottish private sector growth picks up in May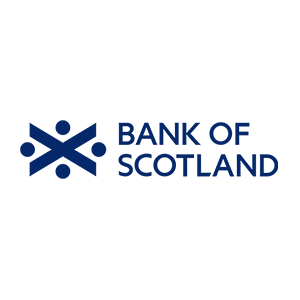 12 June 2017
Headline PMI rises to 51.5, from 50.6 in April

Price pressures ease, but remain high overall

Services business activity returns to growth and expansion in manufacturing production remains strong
May's survey data suggested that growth momentum picked up in the Scottish private sector, with output increasing by the greatest degree since February, according to the latest Bank of Scotland Regional Purchasing Managers' Index (PMI®).
Services business activity returned to growth and the expansion in manufacturing production remained strong in May, both contributing to the overall upturn. In terms of inflation, price pressures eased from recent peaks, although only marginally. Meanwhile, business confidence towards the next 12 months hit a four-month high.
The seasonally adjusted headline Bank of Scotland PMI® - a single-figure measure of the month-on-month change in combined manufacturing and services output - rose to 51.5 in May, from 50.6 in April. The rate of growth signalled remained below the historical series average since January 1998, however.
Prices pressures eased marginally in May, but remained steep overall. The rates of inflation for both input and output prices signalled in Scotland were above those seen across the UK as a whole. Input price inflation remained strong, despite easing slightly since April. Anecdotal evidence suggested that rising salaries and high raw material prices added to cost pressures for firms.
Finally, sentiment towards future growth prospects remained strongly positive in the latest survey. Optimism was broad-based across both the service and manufacturing sectors, albeit slightly higher in the latter. Panellists attributed confidence to an expected economic upturn.
Fraser Sime, Regional Director, Bank of Scotland Commercial Banking said:
"Latest PMI data signalled the Scottish private sector moving up a gear, as growth reached a three-month high. May's upturn was driven by the service sector returning to expansion for the first time since February. In addition, the manufacturing sector remained strong, in line with predictions that the goods-producing sector will drive second quarter growth.
"The positive news was driven by rises in combined output and new orders, fuelled by solid underlying demand. Also, easing price pressures added to the overall improvement in business conditions. That said, Scottish private sector growth remains below that of the UK as a whole."