BANK OF SCOTLAND SUPPORTING MENTAL HEALTH AWARENESS WITH NEW TEN POUND NOTE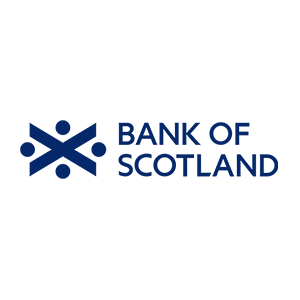 09 October 2017
The new Bank of Scotland £10 polymer note will come into circulation on 10 October and will help raise money for Mental Health UK.
On 10 October, World Mental Health Day, Bank of Scotland will be raising money for Mental Health UK by auctioning 94 of its new £10 polymer bank notes with rare serial numbers, as well as an un-cut sheet of polymer containing 45 notes. The auction will be held by Spink UK, with on-line and telephone bidding also available. Bank of Scotland as part of Lloyds Banking Group has a charity partnership in 2017 and 2018 with Mental Health UK and colleagues have already raised £3 million for the charity in 2017.
Design of the note
The Bank of Scotland £10 design retains the portrait of Sir Walter Scott and images of the Mound and Glenfinnan Viaduct. The note incorporates the enhanced security features introduced on the polymer £5 note, including the anti-counterfeit 'window effect' built in to the windows of the image of The Mound, and the 'rolling bar' metallic ink which changes colour as you move the note.
The £10 polymer note will also include a new Tactile Emboss feature to help blind and partially sighted people to identify the note. This feature has been developed in conjunction with the Royal National Institute of Blind People and is in addition to the features already incorporated in Bank of England banknotes; tiered sizing, bold numerals, raised print and differing colour palettes.
Philip Grant, Treasurer of the Bank of Scotland said: "Bank of Scotland has been issuing bank notes for more than 320 years. Not only will the new polymer £10 provide enhanced security and durability, but I'm also very proud that we have been able to identify this special opportunity to support Mental Health UK through the launch of the note."
Mental Health UK charity partnership
Research shows that one in four people are affected by poor mental health and, of these, around four million will also struggle with their financial wellbeing. The partnership was voted for overwhelmingly by colleagues and aims to promote awareness of the link between mental health and money problems, as well as raise money for the charity.
Frances Simpson, Chief Executive of Support in Mind Scotland, part of the Mental Health UK network of charities said: "Mental illness affects more people every year than cancer or heart disease, with one in four of us in the UK being affected by a mental health problem in any given year. This charity partnership is therefore hugely important to us and it's fantastic that Bank of Scotland is supporting the charity by fundraising in such a unique way."
Limited Edition note auction
There will be a further auction in November of a set of 36 specially commissioned notes, with all proceeds going to Mental Health UK. These truly unique notes show the 18 "totems", or original station signs along the West Highland line on which the Glenfinnan viaduct sits. The serial numbers have been matched to the steam locomotive type that used to operate on the line.