Glasgow's small businesses and charities build their digital skills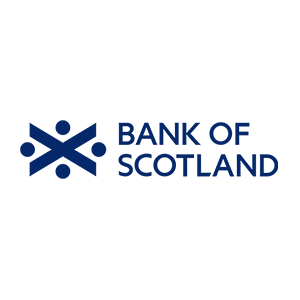 29 March 2017
Local small businesses and charities given opportunity to unlock digital potential with digital skills workshop
On 30th March, Bank of Scotland is hosting a Google Digital Garage training session offering small businesses and charities in Glasgow the chance to boost their digital skills and help them better understand the benefits of being online, and what this can bring to their organisation.
The free training session is designed to help participants understand how they can grow their business or charity online with top tips for making the most of the web and a session on how to use social media and free online tools. They look to equip participants with the knowledge they need to 'turbocharge' growth, with the workshops acting as a one stop shop.
The day will be hosted by Bank of Scotland and delivered in collaboration with Google and Reason Digital, a specialist agency that works with voluntary organisations, community groups and other pro-social organisations to change the world using digital technology.
The workshop will include the opportunity for attendees to network and discuss what they've learnt with their peers as well as representatives from Bank of Scotland, Google, and Reason Digital.
Philip Grant, Lloyds Banking Group's Ambassador for Scotland said:
"From our Bank of Scotland Business Digital Index, we know that over 38% of small organisations in the UK do not have basic digital skills. Digital has the potential to unlock huge benefits for both charities and businesses, including cost and time savings and increased sales and funding. I'm delighted that, through our collaboration with Google, we can support organisations across Glasgow to become more digitally capable and to recognise the benefits of being online."
If you have any queries or would like to attend the event as a member of the press, please contact Karen Carpenter on 07787 105 856 or karen.carpenter@lloydsbanking.com
The workshop is being held from 8.30am to 12.30pm at:
29 Glasgow
29 Royal Exchange Square
Glasgow G1 3AJ
-ends-
Notes to editor:
In 2014, as part of its Helping Britain Prosper Plan, Lloyds Banking Group, which includes Lloyds Bank, Halifax, and Bank of Scotland community banks, announced plans for around one in every four of its colleagues to be dedicated to helping people and organisations use the internet to improve digital skills and financial capability.

This substantial commitment delivered over 23,000 Digital Champions ahead of the 2017 target, and built on the work Lloyds Banking Group has already achieved as a founder partner of digital skills charity Doteveryone, which aims to help everyone in the UK reach their digital potential.

Improving digital capability in the UK is one of the key challenges the Group has committed to address in its 2017 Helping Britain Prosper Plan, by providing face-to-face digital skills training, including internet banking, for 2.5 million individuals, SMEs and charities by 2020.

The Bank of Scotland Business Digital Index measures the use of, and attitudes towards, digital technology among small businesses and charities across different sizes, sectors and regions. For the first time, the 2016 Index includes new analysis on exporting, gender and mobile. The report is based on 2,000 in-depth questionnaire-led surveys, and new for 2016, 20 qualitative interviews in the South East of England and Manchester.