First Time Buyers are £860 a year better off than renters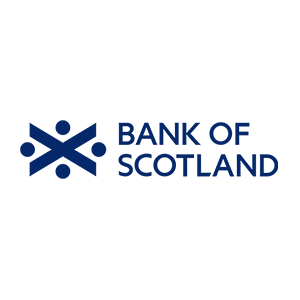 20 February 2017
First-time buyers in Scotland are on average £860 a year better off with their own home compared to those who rent, according to Bank of Scotland's Buying versus Renting Review. The average monthly costs (including mortgage payments1) associated with buying a three-bedroom house stood at £5222 in December 2016 - £72 lower than the typical monthly rent of £5933 paid on the same property type. This 12% difference is the largest across the country compared to the UK average saving of 7%. (See table 1)
Over the past year the gap between the costs of buying and renting in Scotland has narrowed by £49 per month. At the end of 2015, the monthly cost associated with buying was £121 lower than renting (19%, £524 versus £645). This is in contrast to average UK buying costs which, over the last year, have risen by 5%. (See table 2)
Eighth year of buying being cheaper than renting
The costs associated with a first time buyer purchasing a home in Scotland have been cheaper than renting since 2009, when average buying costs dropped from £756 per month in 2008 to £505. The average monthly rental payments have increased by only £30 since December 2008, however buying a property has changed from being £184 more expensive each month, to £38 cheaper.
By December 2015 the buying versus renting gap peaked with a 19% difference - average renting costs jumped to £645 (from a previous high of £599 in December 2014), while average monthly buying costs dropped to £524 (£536 in December 2014). For the UK as a whole, first time buyers were still better off buying a property than renting in December 2015, however there was only a 10% difference (£671 buying v £744 renting) compared to Scotland's 19%.
Buying a house is more affordable than renting in all 12 UK regions
Buying a house is more affordable than renting in all 12 UK regions, with the difference being most significant in Scotland (12% cheaper). Buying is most affordable compared to renting in London with the typical first-time buyer paying £161 (10%) a month less than the average renter (£1,420 against £1,581); an annual saving of £1,927. In East Anglia there is little difference, with average monthly buying costs just £7 lower than average monthly rental costs (£736 against £743).
Number of first-time buyers continues to rise
The number of first-time buyers in Scotland reached 23,0004 in 2016 (January-September),totalling over 20,000 for the third successive year, growing from 22,000 in 2015 (up 4.5%) – the highest level since the start of the financial crisis in 2007 (27,000).
Having reached a low of 12,300 in 2009, the number of homebuyers getting on to the first rung of the property ladder has grown by 87% to its current level. However, first-time buyer numbers still remain 21% below the immediate pre-crisis peak of 29,200 in 2006.
The number of first-time buyers accounted for 49%5 of all house purchases made with a mortgage in 2016. This share has grown from 35% at the start of the housing downturn in 2007.
Wide regional variation in deposits put down by buyers
The average deposit put down for a typical three-bedroom first-time buyer home in Scotland is £21,2976. In London the average deposit of £110,927 – the highest – is not only seven times higher than the lowest in Northern Ireland (£15,830) but also more than twice the amount in the South East (£51,082), the next highest.
Graham Blair, Mortgage Director at Bank of Scotland, commented:
"This is the eighth year in a row that first time buyers in Scotland are better off buying a property rather than renting. Over this period of time, buying costs haven't fluctuated much, resulting in the annual saving increasing from £458 to £860. While it's also the more financially attractive option across the UK to buy rather than rent, it's more affordable in Scotland. Buying here is 12% cheaper than renting, compared to the UK's 7% cheaper.
"The size of deposit that is often required can represent a substantial hurdle to overcome before realising the potential financial advantages of home-ownership. Whilst deposits can raise the upfront cost of buying, it is also an important form of long-term savings for homeowners, and coupled with rising prices it contributes towards higher housing wealth. This in itself adds to the financial attractiveness of buying.
"While first-time buyer prices are a fifth higher (20%) than in 2009, the number of first-time buyers getting on the housing ladder has grown by 44% over the period. Official Scottish Government schemes, such as Help to Buy and New Supply Shared Equity Scheme, have played a part in helping first-time buyers, as have improving economic conditions."