IT'S OFFICIAL: PEOPLE LIVING IN MID-SCOTLAND ARE THE HAPPIEST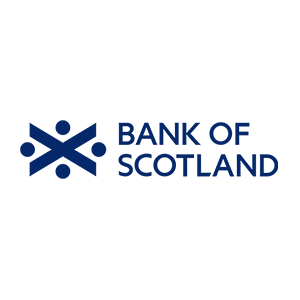 02 October 2017
The latest Happiness Index from Bank of Scotland shows those living in Mid-Scotland are the happiest people in Scotland
People aged 65 and over are 40% happier than 18-24 year olds
Those living alone are the least happy for the 2nd year running, and their happiness has fallen by more than 10% since the Happiness Index began in 2015

Overall, happiness in Scotland has never been higher, with the Index showing growth every year since the Index began three years ago
The Happiness Index looks at how happy Scots are in the communities in which they live and this year shows that the people of Scotland are 12% happier than when the Happiness Index began in 2015.
Overall happiness in Scotland has increased by 8% in the last year alone.
People living in Mid Scotland are the happiest people and their score is the highest recorded on the Happiness Index since it began in 2015.
The least happy group was Glasgow. The Index results showed that they are 40% less happy than those in Mid-Scotland, scoring the lowest ever score recorded in the history of the Happiness Index.
Although not as high ranking as those in Mid-Scotland, people living in Central Scotland are almost* 50% more happy than last year (*49%).
But unfortunately when surveyed again this year, last year's happiest group – those living in Fife – are 17% less happy in 2017.
Happiness improves with age
Those aged 65 and over remain the happiest in Scotland.
Happiness does improve with age, as the Index shows that people aged 65 and over are 68% happier than 18-24 year olds in Scotland.
People aged between 35 and 44 are the least happy in Scotland.
Two's company
Those living alone are the least happy for the second year running and happiness has fallen by 11% since 2015 amongst people living by themselves.
Interestingly, people living in pairs scored the highest. But although two's company, three is definitely a crowd as those living in 3s are 22% less happy than those living in pairs.
Can you buy happiness?
Those with the lowest personal and household incomes recorded the lowest happiness scores. However, those with the lowest personal household income are 10% happier than they were in 2015.
And surprisingly, those with the highest personal and household incomes, of £60,000 or more, didn't record the highest Happiness Index scores. Instead, the happiest group was those with personal and household incomes between £40,000 and £59,999.
Mike Moran, Director, Bank of Scotland said, "We've been tracking happiness in Scotland for three years now and over that period of time we've seen plenty of movement between which regions are the happiest in the communities in which they live.
"This year the Mid-Scotland region's Happiness score increased by over 5 points, putting them at the top of the Happiness Index and achieving the highest recorded score since the Index began.
"Overall, happiness in Scotland has never been higher, with the Index showing growth every year since 2015, and increasing by 8% in the last year alone."
To view the full press release click here.