Scottish homeowners are better off for mortgage affordability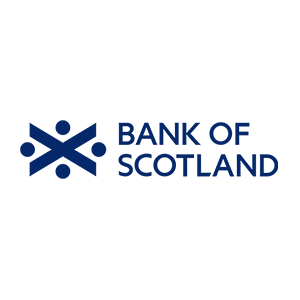 03 February 2017
Across the UK, mortgage affordability - the proportion of disposable earnings devoted to mortgage payments - for both first time buyers and homemovers in quarter four (Q4) of 2016 was lowest in Scotland, according to new Bank of Scotland research. Mortgage payments were 19.8% of disposable earnings, compared to 29.7% for the UK. (See table 1)
The most affordable Local Authority District (LAD) in Scotland is also the UK's most affordable. Mortgage payments in West Dunbartonshire sat at 15.4% of disposable income for this area in Q4 2016. North Lanarkshire (15.6%), East Ayrshire (14.6%), Renfrewshire (16.6%), Inverclyde (16.8%), Stirling (17.0%) and Falkirk (17.2%) also dominate the UK's ten most affordable LADs. (See table 2)
Although the majority of Scottish LADs have seen a slight increase in the amount of earnings devoted to mortgage payments when compared to Q4 2015, mortgage affordability in Scotland has improved by 17.5 percentage points since reaching a peak of 37.3% in Q3 of 2007. Historically low mortgage rates have been the main driver behind the significant improvement in affordability since 2007.
Despite average Scottish house prices growing by 9% in the past year, mortgage affordability in Q4 2016 rose only marginally from a year earlier, rising from 19.4% to 19.8%. However, this is comfortably below the long-term Scottish average of 28.5%2. This proportion has stayed low due to further falls in mortgage rates during 2016, from an average of 2.49%1 in Q1 to 2.17%1 in Q4.
Improvements in mortgage affordability in nearly all areas since Q3 2007
There have been improvements in affordability in all Scottish LADs since 2007. Mortgage payments as a proportion of average earnings have fallen by at least 15% in 21 areas. East Dunbartonshire has seen the smallest change in mortgage affordability since 2007, falling 12.8% during that time.
The largest improvement in mortgage affordability was seen in Inverclyde where mortgage payments as a proportion of disposable earnings fell by 20.1% since 2007 (36.9% to 16.8%). Although they are two of the least affordable LADs in Scotland, East Lothian and Midlothian, were close behind, having both reduced by 18.2% over the same period. (See table 3)
Clear north / south divide.
Mortgage payments are at their lowest as a proportion of disposable earnings in Scotland (19%), Northern Ireland (20%), North (23%) and Yorkshire and the Humber (23%) and the North West (24%).
Payments are highest in relation to earnings in Greater London (49%), the South East (41%) and the South West (34%). London is the only region where current rate is above its long-term average.
Low rates continue to keep mortgage affordability under control for first time buyers and homemovers alike
The proportion of disposable earnings devoted to mortgage payments by a first-time buyer in Scotland stood at 23%3 in 2016 Quarter 3; this is below the long-term average2 of 27%. This is a substantial improvement since 2007, when this figure reached a peak of 36%.
Record low mortgage rates have helped reduce this cost as a proportion of homemovers' overall outgoings. In Quarter 4 2016, mortgage payments in Scotland accounted for 28%3 of homemovers' disposable earnings – below the long-term average2 figure of 35%. This is a substantial improvement since the peak in 2007, when average mortgage outgoings accounted for 48% of homemovers' disposable income.
Graham Blair, Mortgage Director at Bank of Scotland, commented:
"Scottish homeowners have seen a decent improvement in housing affordability since 2007 as record falls in mortgage rates have offset higher house prices. As a result mortgage payments account for a lower proportion of disposable earnings than anywhere else in the UK.
"The significant reduction in mortgage payments by a typical borrower has resulted mostly from record low rates that have provided monthly savings of, on average, around £225 when compared to payments in 2007."