Motoring fines surge for company car drivers, research finds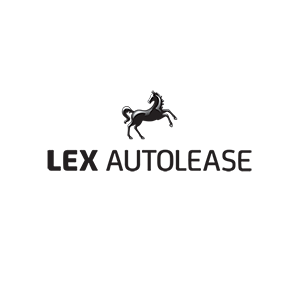 04 May 2017
The number of driving offences increased by more than a fifth (21 per cent) year-on-year in 2016, according to analysis from Lex Autolease
• Fines for parking and bus lane offences rose by 34 per cent and 37 per cent respectively year-on-year
• Company vehicle drivers accounted for £14 million in motoring fines and penalties, up from £7 million four years ago
Businesses faced a sharp rise in motoring fines in 2016 as the number of penalties incurred by company car and van drivers rose 21 per cent year-on-year, according to annual figures from Lex Autolease, the UK's leading vehicle leasing company.
The research, compiled from 353,000 company vehicles in operation across the UK, revealed drivers racked up a £14 million bill last year, an increase of more than a quarter (26 per cent) on 2015. The figure represents a steep rise from the £7 million accrued in 2012.
Lex Autolease says a clampdown on bus lane infringements and illegal parking by local government is largely behind the rise. The findings show the number of drivers caught by bus lane cameras rose by 27 per cent last year compared with the previous 12 months, with the value of the fines rising by more than a third (37 per cent) over the period.
The number of parking offences committed by company car drivers increased by more than a third (34 per cent) in 2016. The cost for businesses rose by the same amount to £6 million, according to the research.
Tim Porter, Managing Director at Lex Autolease, said: "The local government clampdown on 'minor' motoring offences is behind the increase, and UK businesses are footing the bill. There is now a greater need to take action to change driver behaviours, such as providing additional education and training.
"Organisations can better understand how the increase in fines and penalties impacts their business by benchmarking their data against similar fleets. Businesses can also look to put in place straight-forward driver policies and procedures to help reduce the risk and bring down the bill."
A surge in receipts for the Dart charge – a congestion charge for the Dartford crossing – also made a significant contribution. The introduction of number plate recognition, which replaced the old system of paying at booths in 2014, saw collections rise 55 per cent year-on year, costing UK firms £736,244 in the 12 months to December. The charge accounted for 14 per cent of the total offences committed by company car drivers in 2016.
Despite the overall rise in the number and value of motoring fines, the figures reveal the frequency of more serious endorsable offences increased at a much slower rate last year. Penalties for speeding, using a mobile phone behind the wheel and dangerous driving rose by just five per cent in 2016 and accounted for just under a fifth of the total offences recorded.
In total, company drivers committed 40,647 more offences in 2016 than in 2015, bringing the overall figure to 238,833.