Correct documentation should be top priority for leased cardrivers heading to EU this summer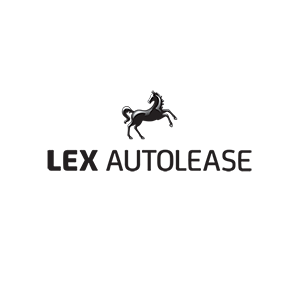 07 July 2017
With the growth in personal car leasing, and the continuing popularity of cars through company schemes, more leased cars than ever are likely to join the millions crossing the channel this summer.
Lex Autolease, the UK's leading fleet management and funding specialist, and Halifax Car Insurance have revealed a comprehensive ten-point checklist for drivers to minimise their risk while travelling to Europe: •"Vehicle on hire" certificate and letter of authorisation: Leasing providers will grant vehicle-on-hire certificates (VE103) and drivers who own their vehicles should have a V5 document, found in the logbook.
• A full, valid UK driving licence.
• Adequate breakdown cover and motor insurance that covers driving abroad. Drivers of salary sacrifice or company cars should check their company policies before travelling to ensure they fully understand any limitations of the cover.
• If you're involved in an accident, contact your insurer immediately and take plenty of pictures of damage caused to your vehicle.
• Familiarise yourself with local driving laws. This includes speed limits, road signs and markings and of course which side of the road to drive on.
• GB sticker: clearly visible on the back of your car if your number plate doesn't already include it.
• CRIT'Air clean air sticker: Paris, Lyon and Grenoble legally require all vehicles to display a 'clean air' sticker on the windscreen to identify its emissions levels.
• Vehicle safety kit: Many countries in Europe require by law that you carry a first aid kit, fire extinguisher, warning triangle, reflective jacket, headlamp beam reflectors and spare bulbs. All drivers heading to France will also need to carry a personal breathalyser kit with two disposable testing units.
• Children-friendly seat belts: Families travelling to France should be aware that children under the age of 10 are not permitted to travel on the front seats of vehicles without a special child restraint.
• Safety checks: Oil, water, windscreen washer fluid, tyre wear and tyre pressure checks should all be carried out a week before travelling.
More than 13,000 Lex Autolease drivers took their vehicles abroad during 2016 and according to Guy Mason, Operations Director at Lex Autolease: "Leased car drivers must make sure they have the correct documentation. Unlike owner-drivers, who should take the original vehicle registration document with them, drivers of leased vehicles must get a VE103 Vehicle-on-Hire-Certificate in advance to prove they have permission from the owner to take the car abroad.
"If not, they may suffer delays on departure or, in the worst case, could even see the car impounded. Ultimately, it's the driver's responsibility to ensure they have everything they need."
And Paul Birkhead, Head of Car Insurance at Halifax said: "Many motorists may be planning to drive abroad but be unfamiliar with local driving laws.
"Before setting off from the UK, we'd recommend drivers do some early holiday reading and make sure they know what to carry in their car and have adequate insurance and breakdown cover in place for the country they are visiting.
Taking a few simple steps before leaving can avoid vacation worries and motorists can enjoy their summer holiday."