Homebuyers pay an averageof nearly £12,700 in stamp duty over their lifetime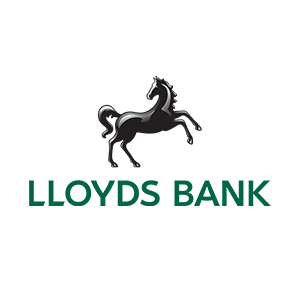 31 July 2017
Homebuyers paid £8.3 billion in stamp duty in 2016 compared with £7.1 billion in 2015; a 17% increase.

The average home owner pays £12,693 in stamp duty over their lifetime as they move up the housing ladder.

Homeowners in London who bought for the first time in 2001 will have spent an average of £40,576 in stamp duty.
Homeowners spend an average £12,693 in total on stamp duty as they move up the housing ladder, according to the latest research from Lloyds Bank. A typical first time buyer would have paid an average stamp duty of £758 in March 2001, £1,989 for their second home in March 2009 and £9,946 for their final step in March 20171. (See Table 1)
Homebuyers in England and Wales paid £8.3 billion in stamp duty in 2016 - £1.2 billion2 more than in 2015.This rise reversed the £571 million decline between 2014 and 2015, which resulted from the stamp duty reforms that came into place in December 2014.
Andrew Mason, Lloyds Bank mortgage products director, commented:
"Rising house prices have caused stamp duty payments to continue to increase despite the reforms that came into effect from December 2014. As a result, the £8.3 billion raised in stamp duty in 2016 was more than £2 billion higher than at the peak of the last housing boom in 2007.
"The average home buyer pays £12,693 in stamp duty in total as they move up the housing ladder. This average, however, disguises substantial regional differences with homemovers, with those in Greater London paying over £40,000. Escalating stamp duty payments have contributed to significant increases in moving costs in recent years."
Total stamp duty bill for London homebuyers tops £40,000
The highest overall stamp duty bills are faced by buyers in London and the South East. In London, homebuyers pay a total of £40,576, 320% more than the average for England and Wales. In the South East, the overall bill is £20,133. The lowest bills are in the North (£4,212) and Wales (£4,489). (See Table 1)
More than three quarters (78%) of first time buyers pay stamp duty - up from 47% in 2001
Other research findings show that the proportion of first time buyers paying stamp duty3 has risen in the past 16 years from 47% in 2001 to 78% in 2017. In Greater London, 100% of first time buyers face paying stamp duty with 98% of first time buyers paying the tax in the South East. The only region where fewer than half of first time buyers pay stamp duty is the North 41%. (See Table 2)
9 in 10 homemovers in England and Wales pay stamp duty
In the southern regions4, nearly all home movers now face paying stamp duty – London (100%), South East (99%), South West (97%) and East Anglia (97%). By comparison, 72% of homemovers in the North and 78% in Wales pay stamp duty. (See Table 3)
-- Ends --