April sees fastest business activity growth in 2017 so far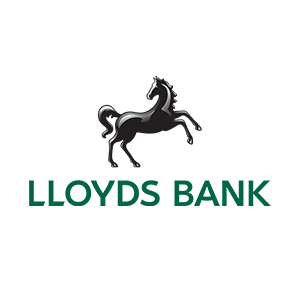 15 May 2017
Business activity growth gains momentum for second month running
Job creation revives as new orders surge
Businesses raise prices charged at fastest rate in nearly nine years
West Midlands is top-performing region, recording fastest growth in output and employment
Business activity grew at its fastest rate across England in 2017 so far, with job creation also picking up speed, according to the latest Lloyds Bank Regional Purchasing Managers' Index (PMI).
However, the survey highlighted the continued build-up of inflationary pressures, as prices charged for goods and services rose at the fastest rate since 2008 due to a combination of rising costs and strong demand.
The Lloyds Bank Regional PMI, based on businesses in the manufacturing and service sectors, is the leading economic health-check of regions across England and Wales,. A reading greater than 50 signifies growth in business activity, while a reading below 50 signifies a contraction. The greater the divergence from the 50 mark, the faster the rate of change.
In England, the business activity index rose to a four-month high of 57.1 in April, up from March's 55.7 and its second-highest reading since mid-2015. Wales's business activity index, on the other hand, was unchanged at 53.6, its lowest reading since July 2016.
All regions in England saw a rise in business activity. The strongest growth was recorded in the West Midlands (60.3), where the pace of expansion was the highest for over two years, followed by the East Midlands (57.8) and East of England (57.3). The North East (52.0) was the weakest performer despite seeing growth recover from near stagnation in March.
Businesses recorded a strong increase in new orders in April, which was reflected in faster employment growth in most regions. The West Midlands led job creation ahead of the North West.
As well as improved business performance, latest data also showed price pressures intensifying. On average prices charged for goods and services rose at their fastest rate since September 2008, linked to a further strong increase in businesses' costs.
Tim Hinton, Managing Director and Head of Mid-Markets and SME Banking, Lloyds Banking Group said:
"Business activity has started strongly in the second quarter marking its fastest growth in 2017 so far, coupled with rising employment across the majority of regions.
"Demand remains resilient despite rising prices and the current political and macroeconomic uncertainty. Based on current indicators and once the general election is over, growth is likely to continue into the summer."