Business activity growth loses momentum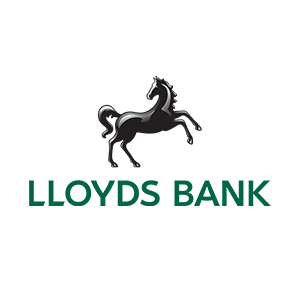 13 March 2017
Business activity growth slows to lowest rate for five months but remains solid

Cost pressures remain high due to weak sterling exchange rate

Rate of job creation rebounds slightly since January

New Future Business Activity Index shows North West firms the most optimistic about outlook
Business activity growth slowed to a five-month low but remained solid across England and Wales in February, according to the latest Lloyds Bank Regional Purchasing Managers' Index (PMI).
The rate of rising costs remained at a near six-year high, reflected in further increases in prices charged for goods and services.
The Lloyds Bank Regional PMI is the leading economic health-check of regions across England and Wales, based businesses in the manufacturing and service sectors. A reading greater than 50 signifies growth in business activity, and the greater the divergence from the 50 mark, the faster the rate of change.
England's Business Activity PMI registered 54.4 in February, down from January's 55.8 and its lowest reading since September last year. Business activity growth also slowed in Wales following a strong start to the year, with the PMI falling from a 22-month high of 59.6 to 56.4. However the rates of growth for England and Wales were both above their 2016 average.
The West Midlands (57.0) led business activity growth for the second month in a row, ahead of Wales and the South East (55.9). The weakest performing area was London (52.9), where business activity growth slowed to a four-month low.
February saw a rise in the level of employment across England and Wales, with the overall rate of job creation slightly faster than in January.
Ongoing strong cost pressures – linked to the weak sterling exchange rate, higher staff pay and rising global commodity prices – translated into another steep rise in average prices charged for goods and services.
Firms in the North West (78.5) were the most confident about the outlook for the year, followed by those in Yorkshire & Humber (78.3) and the South East (73.0) according to the newly-launched Future Business Activity Index.
This index monitors firms' expectations about business activity levels in 12 months' time, and data have been collected on a monthly basis since July 2012. The index for England as a whole was 71.5 in February, above its long-run average of 70.8.
Tim Hinton, Managing Director and Head of Mid-Markets and SME Banking, Lloyds Banking Group said: "Business activity rose in February but at a slower pace as inflationary pressures continue to build. Despite this slowdown, employment levels increased at a faster rate in most regions as firms look to fulfil their orders successfully.
"Businesses will now be looking at the impact of the Spring Budget and focusing their attention to managing their cash flow effectively for the year ahead."