Business activity rises on the back of stronger demand for goods and services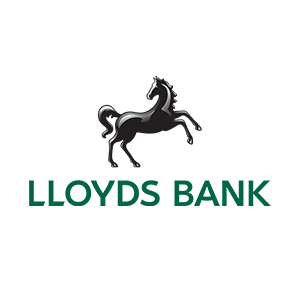 10 April 2017
Business activity growth rebounds at end of first quarter, buoyed by expanding order books
Employment continues to rise, but at a slower rate than February
Average prices charged for goods and services show biggest increase in nearly six years
East of England sees strongest output growth ahead of the North West, while Wales PMI dips to its lowest reading for eight months
Business activity growth across England rebounded in March as a result of stronger demand for goods and services, according to the latest Lloyds Bank Regional Purchasing Managers' Index (PMI).
However, the survey also showed the biggest rise in average prices charged for goods and services in nearly six years as well as a slowdown in employment growth, both linked to strong cost pressures.
The Lloyds Bank Regional PMI is the leading economic health-check of regions across England and Wales, based on businesses in the manufacturing and service sectors. A reading greater than 50 signifies growth in business activity, while a reading below 50 signifies a contraction in business activity. The greater the divergence from the 50 mark, the faster the rate of change.
England's Business Activity PMI ticked up to 55.7 in March, improving from February's five-month low of 54.4 and indicating a strong and accelerated rise in output. However, the PMI for Wales dipped to 53.6, down from 56.4 and its lowest reading for eight months. In both cases, the average growth seen over the first quarter of 2017 was slightly lower than in the final quarter of 2016.
Regional business activity growth was led by the East of England (58.0), ahead of the North West (57.5) and Yorkshire & Humber (57.2). Last month's weakest performer, London, also rebounded in March, seeing its fastest rise in business activity for over a year (56.4). The North East (50.1) saw virtually no change in output and was at the bottom of the regional rankings (see overleaf).
Despite the pick-up in business activity growth and rising order books, March saw a slower rate of job creation across both England and Wales.
One factor acting as a break on hiring was sharply rising input costs as the rate of cost inflation remained among the highest seen over the past six years despite easing since February. This rise was linked to the weak sterling exchange rate, higher raw material prices, salary pressures and increased energy bills.
Tim Hinton, Managing Director and Head of Mid-Markets and SME Banking, Lloyds Banking Group said:
"March's increase in business activity growth rounded off a solid opening quarter to 2017, although the pace of expansion did not reach the rate seen at the end of last year.
"Rising costs were again a key feature of the survey data, filtering through to higher prices charged for goods and services, while also reducing businesses' appetite to hire new staff."