Economy maintains steady pace of growth in September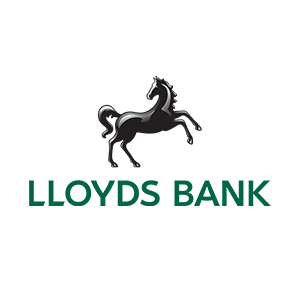 09 October 2017
Wales and Yorkshire & Humber lead growth of business activity
Output rises in all areas of the country, but only modestly in Scotland and North East England
Slower rate of job creation recorded, reflecting weaker hiring in many areas including London
Price pressures continue to intensify as companies pass on sharply rising costs
The UK economy saw further steady growth of business activity in September, with Wales and Yorkshire & Humber the best performing areas of the country, according to the latest Lloyds Bank Regional Purchasing Managers' Index (PMI).
The business activity index – a measure that tracks changes in total output across the manufacturing and service sectors – rose to 56.2 in September in Wales, up from 54.1 in August and the highest reading since February. This marked the strongest rate of growth anywhere in the UK – which had an average reading at 54.1. Yorkshire & Humber (55.9) and the North West (55.7) closely followed behind.
The Lloyds Bank Regional PMI is the leading economic health-check of regions across the UK. A reading greater than 50 represents growth in business activity, while a reading below 50 indicates a contraction. The greater the deviation from the 50 mark, the faster the rate of change.
Output rose across all areas of the country during September. The increase seen in the North East (51.9) was the first sign of growth in three months but only modest, similar to Scotland (52.2) where the pace of expansion was unchanged.
Employment continued to rise during the month as companies took on new staff to meet higher demand for goods and services. However, the overall pace of job creation was slower than in August, mainly owing to weaker employment growth in London, Scotland and the North West. Notably, the North East saw job losses for a third consecutive month.
Elsewhere, latest survey data also revealed further increases in prices across the country. Firms' costs rose steeply due to the weak pound, increasing commodity prices and salaries, which resulted in businesses raising average prices charged for goods and services at their fastest rate for five months.
Tim Hinton, Managing Director and Head of Mid-Markets and SME Banking, Lloyds Banking Group said: "Business activity across the UK continued to rise at a steady pace during the third quarter. In September there were a number of examples of strong regional growth, particularly in Wales and Yorkshire & Humber. Job creation slipped back a bit from August's recent peak, but it's encouraging to see that companies are still hiring.
"Inflation remains a major talking point, with the survey's indicators of business costs and output prices rising towards the highs seen earlier in the year. Businesses will be wary of increasing inflationary pressures and an earlier potential interest rate rise than previously expected."