Futuristic frustrations as technology etiquette evolves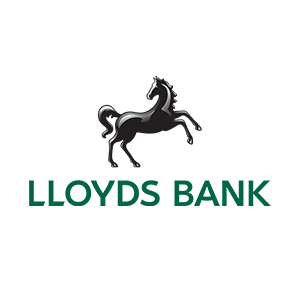 13 October 2017
The evolution of digital devices and technology has changed the way we work, relax and play. The huge increase in devices and information available at the tap of a screen means many of us are constantly connected. Research undertaken by Lloyds Bank has highlighted people's 'tech pet-hates' and revealed how expectations of what is and isn't acceptable have changed.
Tech frustrations at home
Meal times are often one of the most desired occasions for a digital time-out. Over four in five (82%) feel it's unacceptable to use a phone at a family dinner table, with 79% feeling it's unacceptable to use a phone in a restaurant. Londoners are far more comfortable with tech usage than other regions across the UK, with over a third (34%) feeling comfortable with tech being used at the dinner table, compared to just 10% in Northern Ireland at the other extreme (see table two).
One in three households (37%) ban technology at the dinner table in order to restrict their digital intake and concentrate on their friends and family. Those aged between 34 and 44 are the most likely to impose technology bans, with almost half (45%) keeping meal times free from digital devices (see table five).
Many parents will be under pressure from their children to provide them with the latest gadgets and devices but just one in five (19%) limit time in front of the TV for their children. It is when children hit 11 that on average, adults feel it is appropriate to provide children with their own phones, tablets and laptops.
Tech etiquette in public
Perhaps unsurprisingly, nearly 9 in 10 (88%) agree that using a mobile phone in a cinema or theatre is unacceptable with just 3% finding it completely acceptable. Once again, Londoners are by far the most tolerant with nearly a quarter (24%) happy for others to use their phones whilst watching the latest blockbuster or on a trip to the theatre (see tables one and three).
Frustrations with others using technology isn't just limited to restaurants and the cinema. Almost three quarters (72%) of the population get frustrated with people playing their music loudly through their headphones, whilst over half (56%) dislike people walking towards them while using their mobile.
One of the most divisive times for using a phone is at sporting events and concerts with age being the key determining factor. Over half (54%) of adults aged over 45 don't agree with the use of mobile phones while 73% of 18 to 24 year olds have no issue with people using them whilst watching sport or enjoying a concert.
Nick Williams, Managing Director, Consumer Digital at Lloyds Bank said: "We recognise the increased usage of digital technology by our customers, but it is clear etiquette is important. At Lloyds Bank, our role is to understand what our customers want and expect from their technology. This will allow us to keep providing a first-class online banking experience that integrates with people's daily lives, and hopefully reduces the chances of any tech etiquette issues!"