NUMBER OF HOMEMOVERS FALLS FOR FIRST TIME IN 5 YEARS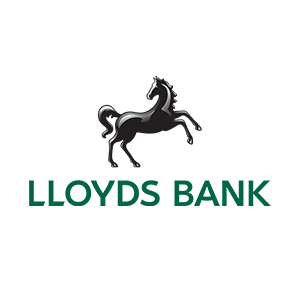 20 January 2017
Average homemover house price in 2016 increased by 7% to £291,777
Average homemover deposit rises to close to £100,000 - £192,000 in London
40% of homemovers choose 25+ year terms
The number of people moving home has fallen for the first time in five years, according to the latest Lloyds Bank Homemover Review.
The number of homemovers is estimated to have reached 354,000 in 2016 – down 4% from 2015 when homemover numbers totalled 367,300. This is the first annual decline since 2011, following four successive years of growth.
Overall, the current number of homemovers has grown by 12% since the lowest point of the recent housing downturn in 2009 – when the number of people moving home was 315,000, the second lowest since records began. However, the current figure is 50% below the level of 712,000 a decade ago.
Andrew Mason, Lloyds Bank Mortgages Director, said: "Despite favourable economic conditions including record low mortgage rates, high employment levels and rising real pay growth, the number of homemovers fell in 2016 for the first time in five years. Whilst higher prices will have lifted equity levels for many current owners, the low availability of the 'right type' of homes for those looking to move up the housing ladder may have constrained market activity. Of course, higher prices may explain why more homemovers are opting for longer mortgage terms.
"The ability of homemovers, particularly those in their first homes, to move on is an important component in the housing market as it increases the supply of properties, providing homes for new first-time buyers."
Average homemover price reaches new highs in 2016
In 2016 the average house price paid by homemovers increased by 7%, from £273,510 in 2015, to a record high of £291,777. Since falling to £199,645 at the depths of the housing downturn in 2009, the average price has grown steadily by 46% (or £92,000).
Most regions across England and Wales have also seen average property values increase significantly since 2009. In London, homemovers have seen the average price rise by 75% (or £240,977) to £560,946 – the highest on record. This is three and a half times higher than in Northern Ireland (£162,696) – and £165,407 higher than the second most expensive region, the South East (£395,538).
Only Northern Ireland has an average price paid by homemovers that is lower than in 2009; down by 3% (or -£4,187).
Higher prices meanslarger average deposit paid by homemovers
Rising house prices have been a key factor in driving up average homemover deposits to £96,968, an increase of 33% (£23,978) from £72,270 in 2009. Over the past year, the average deposit has grown by £5,640 (6%).
There are four regions (all in southern England) where the average deposit put down by homemovers has gone past the £100,000 mark. In London, homemovers are, on average, putting down £192,432 to move to the next rung of the housing ladder, an increase of 74% (or £82,015) since 2009. By comparison, homemovers in Northern Ireland have seen average deposits fall by over a quarter (25%) from £60,409 in 2009 to £45,371 – the lowest in the UK.
The average national deposit of £96,698 is equivalent to 33% of the average price of a typical homemover property, down from 36% in 2009. The current percentage is unchanged compared to a decade earlier; in cash terms, the average deposit in 2006 was £81,921 - £14,777 lower than in 2016.
Longer mortgage terms gaining popularity with homemovers over the past decade
Over the past decade there has been a trend amongst homemovers to choose a longer term mortgage, which extends beyond the traditional 25 year term. In 2006, more than four out of five (83%) of homemovers had a mortgage term of between five and 25 years, whilst the remaining 17% were for over 25 years. In 2016, 39% of mortgages were for a term of between 25 and 35 years, while the number of mortgages for terms of five years up to 25 years fell to 61%.
Low rates continue to keep mortgage affordability under control
Record low mortgage rates have helped reduce this cost as a proportion of homemovers' overall outgoings. In Quarter 4 2016, mortgage payments accounted for 38%homemovers' disposable earnings – close to the long-term average figure (since 1983) of 40%. This is a substantial improvement since the peak in summer 2007, when average mortgage outgoings accounted for 57% of homemovers' disposable income.
-ends-