Investor optimism rises for the second month in a row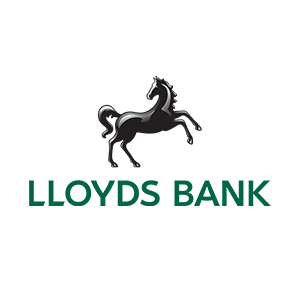 20 November 2017
Investor sentiment increases for second month in a row

Japanese shares reaches a high not seen in four years

Optimistic investors are less eager to seek safety in gold
Monthly winners: Japanese, UK and US shares
Monthly losers: Gold, Eurozone shares and commodities
November saw UK investor confidence increase for the second month in a row, according to the latest investor sentiment index (ISI) from Lloyds Private Bank, with overall sentiment once again on a positive trajectory (up 0.53% to 4.81%).
This improving confidence is the first back-to-back monthly uplift in over a year, and longer-term confidence has doubled in twelve months (from 2.19% to 4.81%).This month's continued rise in optimism mirrors better-than-expected UK growth forecasts, which may be giving investors a more positive outlook.
Monthly winners
The biggest winner for November is Japanese shares, which rose a notable 5.20% in performance and confidence rose 8.26% to a high 12.48% this month. This asset class hasn't seen confidence of this level in nearly four years (12.62% in January 2014). The latest uplift in investor confidence coincides with a steady improvement in performance over the last year of 24.60%.
While October was a month to forget for UK asset classes, UK shares this month saw a resurgence in investor confidence rising to 4.45% (up 3.94%). The increase follows a two month dip. Interestingly, UK shares' actual performance has been steadily improving which might suggest that investors who have struggled to get past market uncertainty previously, are now seeing improved UK growth forecasts as a possible reason to back UK equities.
Investors increasingly optimistic
The surge in investor confidence is reflected in the asset class performance of gold this month which fell 1.00%. Increasingly, optimistic investors have moved away from the safety appeal of gold, making it November's biggest loser, seeing sentiment dropping 6.63% from 44.39% to 37.76%. Despite the dip, gold is still the asset of choice of cautious investors.
Eurozone shares stuttered this month, suffering a 3.58% dip in investor confidence to become the month's second biggest loser (-9.78% overall). This is despite their performance continuing to see modest improvement of 0.90% on the previous month.
Over the longer term, Eurozone shares (up 29.60%) alongside emerging market shares (up 24.90%) which have both been the best performers over the last 12 months.
Closer to home, asset performance fares less well however, with assets like UK property (down 1.90%), UK corporate bonds (down 1.60%) and UK government bonds (down 0.90%), all continuing to show little or no growth over the last three months.
Markus Stadlmann, Chief Investment Officer at Lloyds Private Bank, said:
"This month's main message? Cautious optimism. There are a few bright signals coming through which suggest the final quarter of 2017 could be a memorable one, and for the right reasons.
"It seems I may have been struck by a case of 'commentator's curse' when it comes to Eurozone equities! Last month I was singing their praises after an incredible 12-month turnaround, but this month we see another small dip in popularity. Nonetheless, we remain a fan and expect strong regional profit growth to continue leading to higher share prices.
"It's no surprise to see Japanese equities attracting positive attention, although our team has slightly cooled on them recently as we believe future performance may be weaker than we initially thought. That said, we still expect Japanese equities to outperform other stock markets in the near future.
"With holiday season nearly upon us, we wait to see if investors can end the year on a high. More than anything else sentiment will depend on the geopolitical environment on both sides of the pond with Brexit and US tax plans being key themes influencing financial markets and whether they end the year on a high or a low."
-Ends-