Renewed optimism for UK investors but bad news for UK assets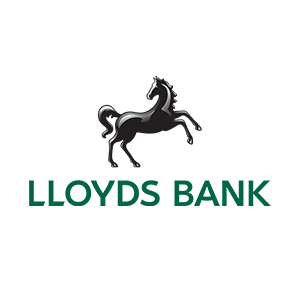 18 October 2017
Overall investor sentiment recovers and sits higher than this time last year

All four UK asset classes suffer popularity fail

Cash is king this month
October sees a recovery for investor sentiment despite prominent geopolitical distractions, according to the latest investor sentiment index (ISI) from Lloyds Bank, with overall sentiment - across 11 asset classes – rising over the last month (up 0.49% to 4.27%).
Cash saw the biggest increase in popularity this month (up 10.81%), dwarfing the second biggest increase that was returned by emerging market shares (up 2.80%). The move into cash suggests investors are looking for more 'safe havens' in the face of perceived geopolitical uncertainty both at home, and abroad. This would be backed-up by the score for gold, which continues to attract the highest overall sentiment, (44.39%). Lloyds Private Banking considers anything near or over 40% to be extreme.
Despite Eurozone equities returning a lower sentiment score versus September, it is not enough to detract from some stellar returns over 12 months, both in sentiment (up 33.75%) and performance (up 26.9%). The various elections held across Europe recently have seemingly done little to dampen investor appetite.
Turning attention closer to home, it was a month to forget for all four UK asset classes surveyed, with UK Property (down 2.33%), UK corporate bonds ( down 1.92%), UK government bonds (down 1.13%), and UK shares (down 1.04%) all taking a hit.
There was a similar story across four of the five equity territories, with only emerging market shares (up 2.80%) recording an increase in sentiment since September. Conversely, US shares saw the biggest drop in sentiment in October (a 2.45% dip, from -2.17% to -4.62%) and are now at their lowest ebb since February this year.
There is a largely positive picture when it comes to actual asset class performance compared with the previous year, with Eurozone equities (up 26.9%), Japanese equities (up 22.5%) and emerging market equities (up 20.7%) all improving. On the flip side, two of the four UK asset classes are in negative territory since this time last year, with UK government bonds (down 5.0%), UK corporate bonds (down 4.9%) and gold (down 4.0%).
Markus Stadlmann, Chief Investment Officer at Lloyds Private Banking, said:
"It might be the month for Halloween but our October sentiment reading suggests that investors are hard to spook!
"The 'yo-yo' nature of our tracker this year may well be eye-catching but the bigger story is that despite all the mounting geopolitical 'noise' out there, sentiment is actually higher now than at this time last year.
"Whilst it's still too early to call, it is looking increasingly likely that the ISI 'success story' for 2017 will be Eurozone equities. Despite a small drop in popularity this month, the overall sentiment recovery (versus 2016) and the performance returns of Eurozone equities (in 2017), has been incredible to watch. The opposite is true for UK assets, which collectively leave room for improvement.
"The core message for this month? Short term tricks shouldn't distract you from aiming for longer term treats."
-Ends-