Investor sentiment reaches highest level since April 2016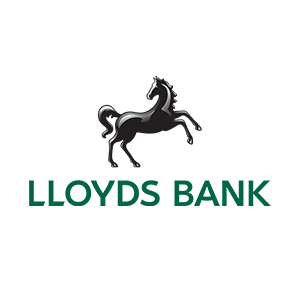 15 February 2017
UK investor sentiment has risen to its highest level since April 2016, signalling a renewed investor confidence despite ongoing geopolitical uncertainty. Sentiment has now reached 6.10%, which is a signi­ficant increase on the same time last year when it was just 2.98%.
Despite the recent volatility of sterling, changes to US foreign and trade policy, as well as disunity in Europe, UK investors are still positive about investment opportunities. Gold saw the biggest increase this month with investor sentiment rising to 46.37% followed by UK property (31.06%), commodities (15.54%) and UK shares (15.53%). Looking over the last 12 months, commodities and Japanese shares have seen the biggest increase in confidence up 23.8% and 22.49% respectively.
However, not all asset classes fared quite so well. Eurozone shares scored the lowest sentiment in February at -34.12% while cash was the second lowest scoring -30.86%.
Meanwhile, UK property has seen the biggest reduction over 12 months, as a result of the Brexit vote, declining by 17.55%. This is followed by US shares which are down 4.29% over the same time period, with a February sentiment score of -5.09%.
Asset class performance was more muted than most sentiment levels this month with an average uplift of 2.40%. However in line with sentiment, the increase in performance of gold made it the biggest riser, increasing 5%. On the flip side and breaking the correlation with investor sentiment, UK property saw the biggest decrease in terms of asset class performance falling by -4.4%.
Markus Stadlmann, CIO, Lloyds Private Bank, said:
"We saw a further increase in investor sentiment in February, as investors continue to ride the positive wave of sentiment that marked the beginning of 2017. Despite this, gold saw the biggest increase in popularity for the month, which would suggest that investor optimism is tempered somewhat by the need to shield against persistent geopolitical uncertainty. It is worth remembering however that a sentiment in excess of 40% has historically been shown to be overly optimistic, which can create investor disappointment.
"Recent volatility created by Brexit does not seem to have deterred investors in the near term as sentiment is buoyant for both UK shares and UK property. Many people will be looking ahead as President Trump's policies begin to form fully and the Brexit negotiations start to play out once the Brexit bill has passed through the House of Lords.
"Despite Eurozone shares returning the lowest sentiment score once again, we remain more optimistic than some of our peers about the health of European corporates and the Eurozone economy as a whole. Conversely we share investor caution towards US shares, having observed early indications that US corporate profits may have peaked, and in some cases are now in decline.
"The uplift in sentiment towards commodities is interesting to note, but for the time being we have yet to see enough of a fundamental recovery in supply and demand to consider reintroducing it to our client portfolio benchmarks."