Lloyds Bank opens state-of-the-art branch offering new banking experience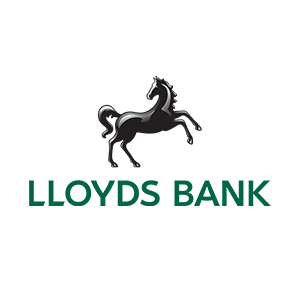 25 September 2017
First 'Flagship' branch designed to address changing customer needs
A brand new, state-of-the-art Lloyds Bank branch offering a new banking experience opens its doors this week in Manchester. Combining face-to-face expertise with new technology, this new generation branch has been designed to address the changing ways that customers are choosing to bank on the high street. It offers a whole host of special features designed to meet the needs of the local community; from helping customers get online to supporting the growth of start-up businesses.
Combining personal service with the latest technology
Open seven days a week and longer on weekdays, specially trained colleagues are available to help support customers with their everyday banking needs and much more. The digital zone supports those new to internet banking, offering educational support as well as demonstrations. A state-of-the-art Safe Deposit facility, utilising the latest biometric fingerprint technology, enables customers to store their valuable possessions in a convenient, safe and secure location.
Supporting local start-ups
Supporting the local business community is also a key focus for the branch. The dedicated Business Hub provides local start-up businesses with specialist support and a professional space in which they can work and network. An on-site "Business Connector" is on hand to help link business owners with local sources of advice, funding and training and build a community of young businesses.
There will be free events and seminars to help customers grow their businesses, where they can gain access to experts to support their digital and financial needs. The space is also being offered to local community partners to host their own events.
"Customers' needs are changing and it is vital that our branches reflect this," says Robin Bulloch, Lloyds Bank and Bank of Scotland Managing Director. "While digital services are becoming increasingly important to our customers, we continue to recognise the significant value of human interaction - people want to deal with people when it matters. That is why branches are not a thing of the past - they just need to be reimagined. As part of this we have invested £3million in our first flagship branch, the largest single investment in a branch to date. It's our most ambitious format, bringing people and businesses together to support the City of Manchester."
New-look design
The relaxed and modern environment offers free Wi-Fi and phone charging for all. A coffee bar at the heart of the branch provides refreshments from local independent suppliers and offers customers a relaxed environment to do their banking and run their businesses. Customers are also able support the homeless in Manchester by donating to local charity Barnabus.
The new Lloyds Bank Flagship branch in Manchester city centre is the first in a small number of flagship branches which the Group is considering opening under the Lloyds Bank, Halifax and Bank of Scotland brands.
ENDS