Online voucher culture is helping people to save over £400 a year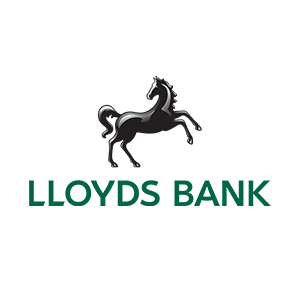 03 April 2017
People can save £444 a year on average by using discount and cashback sites, and vouchers found online

Nearly two thirds go online to save money on holidays, and over half save on insurance and clothes

Digitally capable adults save more than twice as much and nearly twice as often
The latest Lloyds Bank UK Consumer Digital Index shows the benefits of being digitally savvy, with people saving hundreds of pounds a year by using online discounts, cashback and vouchers.
The 2016 Index showed that people could save an average of £744 per year by being online. The 2017 Index now focuses on how people can benefit from cashback and discount sites to save money. Half of those that are online use discount, cashback and voucher websites, but it is the younger generations seeing the most benefit. Those aged 30-39 lead the way, with just under three in five (59%) using these sites to save money.
The research suggests digitally capable people have a greater ability to deal with a change in financial circumstances, save money, and make money go further. Around 85% of the UK population is highly digitally capable, equating to around 42 million people. On average, they save nearly twice as often each year, save more than twice as much, and check their balance more than twice as often.
Beyond voucher sites, people continue to make savings when buying products or services online. Nearly two-thirds (62%) save money on holidays and over half save on insurance (57%) and clothes (54%). Holidays are the most popular saving and interestingly, the Index shows that this is regardless of income. For example, over half (53%) of those with a household income of less than £20,000 a year are saving money on holidays.
There are some unsurprising trends in certain categories. For example, more young people (66%) save on clothing whereas more of those between the age of 30 and 49 save money on insurance (62%). With 9% of the UK not yet adopting digital, the clear benefits of being online are not being realised by all. Despite the significant savings that can be made, 68% of those that are 'offline' say nothing will tempt them to go online.
Nick Williams, Managing Director, Consumer and Commercial Digital at Lloyds Banking Group, said: "It is clear that by being digitally skilled and confident, there is the opportunity to save hundreds of pounds a year on your spending, whether that is through voucher sites or by shopping around online.
"A big benefit to managing your money and spending online is that it puts you in control. With 60% of people now using internet banking, it enables them to move money around quickly 24/7, save frequently in little amounts and alleviate the worries of money, which has a positive impact on wellbeing. So it's surprising 73% of people offline believe they cannot save money by being online, which rises to 76% for those 60+. This is a significant challenge, as one of the many benefits of being online is that people are able to save money. The 2016 Consumer Digital Index reported people could save an average of £744 per year by being online.
"That is why it is so important for everyone to be aware of the online tools available, and to help educate those offline about the benefits they can bring."
For those using online banking, more than two-thirds (67%) said that doing their banking online helped them avoid paying overdraft fees. For those whose annual household income is less than £20,000, this figure rises to 71%, and for 18-24 year olds it rises again to 77%.
- ends -