Over 1.6 million Brits move abroad in the past decade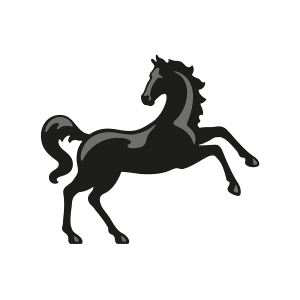 21 July 2017
Australia, Spain, USA, France and New Zealand the five most popular destinations
Three out of four (74%) move for a definite job
Lloyds Private Banking offers top tips for people moving abroad
Since 2006 emigration1 from Britain is estimated to have reached 1.65 million2, according to latest research from Lloyds Private Banking. However, the number of Britons moving abroad has slowed down over the past decade.
Between 2006 and 2011, the number of Britons leaving the country averaged 162,667 per year. Since 2012, this average has dropped by nearly a fifth (17.5%) to 134,400 per year.
The annual level of emigration has fallen by over a third (35%) from 207,000 in 2006 to 134,000 in 2016 – the second lowest annual total in the past decade.[See Table 1]
The most recent estimates suggest there are 4.92 million3 British citizens living abroad - equivalent to 7.5% of the current national population.
Australia, Spain, USA, France and New Zealand are the top five most popular destinations attracting a combined 900,000 since 2005.
Australia has consistently been the most popular destination for the British with 385,000 heading Down Under for a new life. The next most popular are Spain (144,000), the USA (132,000), France (129,000) and New Zealand (94,000).
Employment key factor for expats – with three out of four moving for a definite job
Over half of British citizens who emigrated from the UK in the past decade have done so mainly for work related reasons. Three-quarters (74%) of these had a definite job offer whilst a quarter (26%) were still looking for a job.
In 2015, the USA, Australia, France, Italy, India and Spain were the leading destinations for British citizens emigrating for a "definite job", accounting for 43% of total jobs.
Majority moving for long term
Around two-thirds (65%) of British citizens emigrating since 2006 have indicated5 they intend to live abroad for more than four years. One in five (20%) intend to be away for up to two years and eight per cent for between two and four years. The remaining seven per cent were unsure about their intended length of stay.
Interest in moving abroad peaks in the summer
Perhaps unsurprisingly interest in moving abroad is greatest in the summer. Research carried out by Lloyds Private Banking6 shows that internet searches and posts about moving abroad peak in the summer months (June – July) followed by the New Year (January). The majority of searches and posts relate to the cultural change of moving abroad – what's it like to live and work there – followed by questions about finances.
Peter Reid, Expatriate Banking Director at Lloyds Private Banking, said:
"Moving abroad can be a daunting prospect, but more than 1.6 million British citizens have moved overseas in the past decade.
"A new life abroad is likely to be one of the most exciting and life changing decisions you'll ever make, but there's also a lot to think about. Ensuring your finances are in order is one of the most important. There are a lot of considerations, including an international bank account, tax liabilities and transferring money overseas and it's important to seek professional advice if you're thinking of making the move."
Top tips for moving abroad
There's a lot to think about when moving abroad. Settling into a new way of life, the cost of living, moving children to a new school, managing your finances – it can be a daunting prospect. Here Lloyds Private Banking offers its top tips on what to consider when moving overseas.
Take the time to research your banking options. While you may wish to maintain a British bank account to receive your income, think about how you plan to use it overseas. An international account is designed for people living and working abroad and may provide more flexibility and the opportunity to reduce costs.
If you need to transfer money overseas, look into the options available to you. Most international banks provide easy methods for transferring funds, as well as foreign exchange solutions designed for you to make the most of your money.
Check that your bank provides international telephone and/or internet banking services so you can manage your banking easily from your new country of residence.
Research the local laws, such as tax regulations, housing requirements and impact to pension, and understand how these may impact you.
Research the cost of living and understand how your lifestyle may be impacted by any fluctuation to your income caused by foreign exchange fluctuations.
Investigate whether you will require private health insurance. Many countries only provide basic provision to expatriates and use of medical services could incur significant costs.
If planning to work overseas, take the time to investigate any employment laws that may apply to you. Many countries provide a guide to working overseas and you should take the time to familiarise yourself with local rules.
If planning on returning back to the UK in the future, look to see what the implications being overseas may have on your return. This may include a break in pension contributions. Many banks will be able to put you in touch with a tax advisor who will be able to provide relevant guidance
If relocating with children of a school age, consider the options available for their education. With a range of public and private schooling available the options can be daunting. Some banks will include information on schooling in their guides to moving abroad.
If taking your car with you, think about how you will keep it on the road. Requirements may include the need to license your car in your new country of residence as well as ensuring it remains roadworthy.