Taking a long term view: Lloyds Private Banking reveals new asset allocation strategy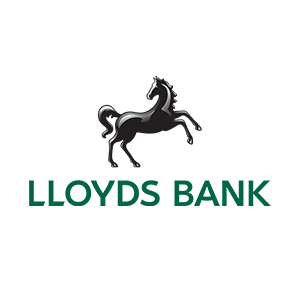 31 March 2017
Global economic growth is likely to accelerate over the coming two to five years, and Markus Stadlmann, CIO of Lloyds Private Banking, sees global equities providing the most promising opportunities in an environment where expected returns are lower than a year ago. Political upheaval instigated by populism and protectionism, Brexit, a broad rise in inflation and the prospect of rising interest rates all contribute to challenging conditions, but Lloyds Private Banking is positioning portfolios more globally and looking further afield for opportunities in order to manage this volatility.
All of these factors will influence economic growth and investment returns. While economic growth is set to increase this will not necessarily translate to a rise in investment returns; Markus Stadlmann explains how he is positioning client portfolios in light of these events to help clients achieve their investment goals:
Long- term allocation changes
Quick view: We remain optimistic about the future, despite obvious challenges
"Global government bonds now account for 7% of the allocation, up from 5% following an increase of 2% to emerging market government bonds. The allocation to global corporate bonds has been increased to 19% following a 3% increase in the allocation to investment grade corporate bonds, and a 0.5% reduction in the allocation to higher risk sub-investment grade corporate bonds.
"We have reduced our allocation to UK equities, UK gilts and UK corporate bonds. In contrast, we have increased the allocation to global equities by 4.5% to bring the total up to 31% and increased the allocation to global real estate investment trusts by 0.5% up to a total of 3%.
"In other asset classes, we continue to reduce our allocation to UK direct property, taking it down by 1% this year to a new total of 2%, and we have eliminated our allocation to absolute return investments as their risk-return balance has become unattractive.
"Overall, we remain optimistic about the future, notwithstanding the challenges that undoubtedly await. Providing that the levels of risk are managed appropriately, we feel that there is the potential for positive returns across all client profiles."
Key strategic moves
Quick view: Reducing historic bias toward UK investments and increasing the allocation to global opportunities.
"The main changes to the long-term strategy continue the pattern adopted 12 months ago, namely that we are reducing our historic bias towards UK investments and increasing the allocation to global opportunities. In order to provide a controlled level of risk and short-term price movements or "volatility", we operate restrictions on the range of investments that we include.
"As a result, the increase in global investments is driven by developments in the underlying sectors and regions. The outlook for potential returns over the long-term has fallen across most investment opportunities, but the levels of risk remain varied. Therefore, the optimal combinations have changed and our long-term strategic choices reflect this."
Summary of key changes
Increase in global investments
Quick view: The implications of American protectionism are potentially more pronounced for emerging markets.
Direct UK property liquidity challenge
Quick view: There is still value in property investment from potential returns and diversification benefits.
Commodities
Quick view: We haven't reintroduced the asset class into portfolios, although we continue to monitor their potential value.
Allocation from UK to global equities
Quick view: The return potential in the majority of UK investments that we consider appropriate for inclusion in our customers portfolios has fallen.