Consumers' confidence in their personal finances continues to rise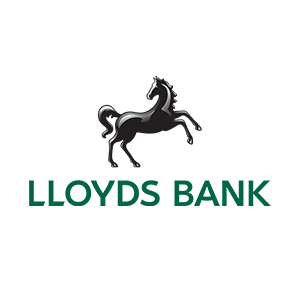 29 March 2017
Sentiment towards the country's financial situation remains steady
But confidence in the UK housing market plummets
Spending on essentials increases for a sixth successive month
People's confidence in their own finances grew stronger in February, according to the latest Lloyds Bank Spending Power Report.
As the UK prepares to trigger Article 50, Lloyds Bank's regular consumer survey – conducted in conjunction with Ipsos MORI – found that positivity towards personal finances increased by 5pp to 68% last month. That's marginally higher (+2pp) than at the time of the EU Referendum vote in June 2016.
Confidence is buoyed by improved sentiment towards the country's financial situation, which rose by 3pp to 43%, and increased numbers feeling good about their own job security, up 2pp to 81%. The level reporting disposable income reported remains steady, at 80% just 2pp down from last month.
However, resilient consumer opinion does not extend to bricks and mortar, with confidence in the housing market dropping 9pp to 37%, its lowest level since July 2013. Amongst those surveyed, homeowners registered the biggest decrease, falling 11pp to 42%, while renters are now at 26% compared to 31% in January. The majority of those surveyed also continue to have a negative view of inflation; at 53% this measure deteriorated to its worst level since December 2014.
Lloyds Bank's analysis of its own current account data showed that the year-on-year increase in consumers' essential spending – made up of rent, mortgage and required debt payments, utility bills, council tax, TV licence, food and fuel – edged closer to 2% in February. Driven in part by the highest rate of inflation since 2013, this was a sixth consecutive month of expenditure growth.
Outlay on groceries, which accounts for around 40% of all essential spend, rose by over 1%, a 10th consecutive month of growth. Meanwhile spend on petrol and diesel surged by around 12% year-on-year – the highest growth rate since essential spending records began in early 2013, and considerably higher than the rate of around 10% seen in January.
Robin Bulloch, Managing Director, Lloyds Bank said: "Despite a melting pot of economic uncertainty – from the prospect of Brexit to the impact of inflation – UK consumers are demonstrating a remarkable resilience when it comes to their own personal finances. Of course the full effect of these factors will only truly be felt in the long run, and people may already have one eye on this when it comes to confidence in the housing market."