Price-conscious couples push wedding costs over £250 for guests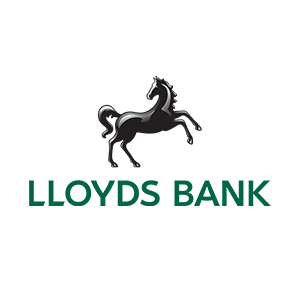 12 May 2017
Wedding guests shell out an average £256 each on travel, accommodation, gifts & clothes
Cash bars and cash gifts are increasingly acceptable as couples 'crowdsource' more costs
More weekday weddings hit attendance as Thursday weddings double in popularity
Wedding guests face mounting costs and more chance of needing time off work to attend a wedding, as social attitudes shift around how to fund the big day, according to new research from Lloyds Bank which polled over 4,000 British adults.
When asked about the most recent wedding they attended, the average cost of attending a wedding stands at £256 for attendees over the last twelve months – incorporating travel, accommodation, clothes and gifts.
Jon Roberts, director of consumer and commercial cards at Lloyds Bank, comments:
"When we receive a wedding invitation, our reaction is usually the opposite to our feelings when we receive a considerable bill through the post – but increasingly the cost associated with attending a wedding can't be ignored."
The research also illustrates a shift in attitudes towards more price-conscious wedding plans. For 72% of wedding guests invited in the last twelve months, a cash bar – with guests paying for their own drinks – is an acceptable way for a wedding couple to minimise their costs. This is up from 70% for those who were invited in the previous year.
Cash gifts are becoming more acceptable. Among those invited in the past year, 40% of guests say this is an acceptable request from the happy couple, up from 37% for those invited the year before. When asked how much they spend on different aspects of a wedding, of those, gifts for the happy couple were the largest part of the average wedding guest's budget for those attending within the past year – costing an average of £86.
Other trends are driving up the wider cost of attending a wedding. For example, looking good on the day is the second most expensive element. On average, guests attending weddings in the past two years spent £64 on new clothes. For men this stands at £55 – while women spent an average of £72. Accommodation sets back wedding guests a further £58 per head, while travel costs average £45.
Certain practices do remain a social faux pas – with only 16% of guests invited in the past two years saying that skipping out catering is a reasonable corner to cut. Similarly only 22% agree with a rule of no 'plus-ones'.
However guests remain divided on weekday weddings, with a steady 55% of invitees saying that a wedding on a weekday is an acceptable way to cut costs.
Friday weddings are becoming more popular. Out of those receiving an invitation to a wedding in the last twelve months, 15% say they were asked to attend on a Friday. This compares to the previous twelve months, when Friday weddings made up 13% of all invitations.
What's more, perhaps unthinkable for some until recently, Thursday weddings have grown to represent one-in-twenty of the most recent invitations (5%) in the last twelve months. This up from just 2% in the previous year – doubling in popularity.
Invitations are not the same as attendance. Of those who received an invitation in the past two years, for a Thursday wedding, the happy couple can expect only 82 guests in 100 to turn up on the day – while for a wedding on another weekday (Monday-Wednesday) attendance drops to 78%.
Jon Roberts continues, "There are a few tips that guests should consider. Buying a gift early, especially if the couple has issued a list, can help you to pick up something thoughtful but reasonably priced. Booking travel and accommodation early can also make a huge difference. Similarly, the rise of weekday weddings presents a logistical challenge – and a cost in terms of precious holiday time – but these can be less costly in terms of travel and accommodation.
"What really matters when your closest friends or family are tying the knot is helping them to mark the occasion and having a memorable time. Shifting attitudes and expectations are partly a reflection of that, but we must be aware of how much we spend as wedding guests too – if nothing else, so that we can afford to accept all the invitations we receive!"
-Ends-