Small businesses risk taking short term view with plans to cut investment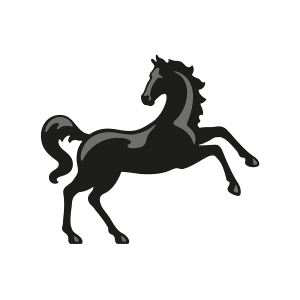 03 March 2017
• Small firms plan to invest only £22,000 on average in next six months – down 74 per cent from July
• Average value of assets increased by 25 per cent to almost £170,000 since July 2016
• Lack of awareness of funding options means many may miss out on growth opportunities
Britain's smallest companies have scaled back plans to invest in their businesses in the first half of this year, according to the latest Lloyds Bank Business in Britain research.
Companies with a turnover of less than £1 million expect to invest an average of £21,690 in their businesses in the next six months – a sharp fall of 74 per cent since July, when firms said they expected to invest £83,560.
Economic uncertainty was the most commonly identified threat over the next six months – cited by 31 per cent of businesses – followed by weaker UK demand (17 per cent) and political uncertainty (10 per cent).
The fall in investment is in contrast with the amount of money firms invested in the latter half of 2016, with the average value of companies' physical assets having increased by 25 per cent to £169,870 now, compared with £135,630 last July.
The proportion of assets that businesses own outright remained broadly static during that period, with a slight dip from 88 per cent to 87 per cent.
Jo Harris, Managing Director, Retail Business Banking at Lloyds Bank, said: "By maintaining a high proportion of assets that they own outright, businesses build a strong capital position, providing a buffer to any economic shocks.
"Businesses need to be careful that in cutting back on investment to boost resilience they don't put the brakes on too hard, and end up slowing their growth by not investing in new physical assets like equipment and stock."
Financial awareness
But while businesses are capitally strong and are preparing for possible future shocks by cutting investment, many are still relatively unprepared to counter any negative impact on their working capital due to a lack of awareness of alternative forms of funding.
Little more than a third (35 per cent) of businesses are aware of invoice finance, which can help short term cashflow challenges by allowing companies to access up to 90 per cent of an invoice's value within 24 hours of it being issued.
Fewer than one in four (23 per cent) are aware of trade finance, which includes a range of tools to help businesses trade internationally.
Even where there is better awareness of products, many companies are not taking advantage of them. While 60 per cent of small businesses are familiar with Hire Purchase & Leasing, only eight per cent used it in the past year.
Adrian Walker, Managing Director of Global Transaction Banking at Lloyds Bank, added: "Businesses can protect themselves from external shocks in various ways. Using different types of funding that are more tailored to their exact needs can help businesses unlock the thousands of pounds they have tied up in physical assets which can be used to invest in growth.
"Missing out on opportunities for growth – such as increasing exports to make the most of the weaker pound – might be as damaging as any negative future shocks that may occur."
Investment is defined as purchasing new equipment or machinery, taking on new company vehicles or property, or recruiting new employees. Cutting investment in these areas may impact on the ability of the business to grow.