Friendly WiFi introduced into Lloyds Banking Group branches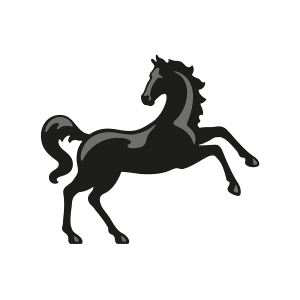 22 December 2017
Lloyds Banking Group has become the first UK banking organisation to be certified as having child-friendly WiFi in its high street branches.
The certification has been carried out by the UK's pioneering Friendly WiFi initiative and means that all 2000+ branches across all three of the Group's brands; Lloyds Bank, Halifax and Bank of Scotland, have WiFi proven to filter out inappropriate content.
The move from Lloyds comes as banks are becoming increasingly digitally-focused in-branch, with many members of shop floor support carrying tablets and using mobile technology.
Jakob Pfaudler, Group Director of Community Banking at Lloyds Banking Group said: "We know that our customers are increasingly using our mobile banking app to do business with us. We also know that customers value a human interaction for the more complicated or challenging moments in life which is why we have introduced the convenience of our online banking service and mobile technology into our branch network.
"With public wifi available to everyone in our branches, having the Friendly WiFi certification demonstrates that we take all of our customers' online safety concerns very seriously."
Friendly WiFi is the government-initiated safe certification standard for public WiFi. It was launched in 2014 to ensure public Wi-Fi meets minimum filtering standards, particularly in those areas where children are present.
Venues displaying the Friendly WiFi symbol have WiFi filters which deny access to pornography and webpages known by the Internet Watch Foundation to host indecent images of children and advertisements or links to such content.
Digital Minister, Matt Hancock from the Department for Digital, Culture, Media & Sport, said: "Online security is the single most pressing challenges for both business and the individual to deal with in today's digital world.
"This means we need real world solutions that are practical, easy to use and effective. Friendly WiFi provides exactly this solution and we are deeply encouraged to see Lloyds become certified along with many other high street names.
"These kinds of innovative measures are a core part of our UK-wide digital strategy and we look forward to seeing Friendly WiFi become the universally-recognised symbol for family-friendly WiFi filtering standards in this country and beyond."
Beverley Smith, director of Friendly WiFi, said: "As the first bank to have been certified, Lloyds are really sending a message to their customers that their online environment is safe and secure, no matter where you are logging in.
"It's also a relief for parents who might be bringing their young families in to branch and allow them 'safe' screen time while they are busy sorting out finances.
"This is a positive move by Lloyds Bank, Halifax and Bank of Scotland, and is reflective of their aims to help their local communities prosper."
Customers in Lloyds Banking Group branches will be made aware of the WiFi safety measures through signs and window stickers alongside information online from December 18, 2017.