Lloyds Banking Group hosts 'Digital Salon' to drive digital skills in the North West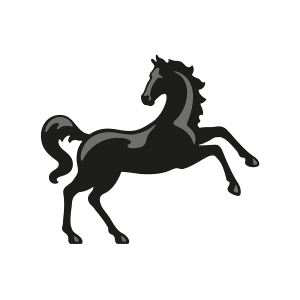 17 May 2017
Over 11 million people in the UK still lack Basic Digital Skills

Around one in five people in the North West lack Basic Digital Skills

Digital Leaders' digital salons encourage local business leaders to play their part in helping to build digital skills of individuals and businesses
Lloyds Banking Group and Digital Leaders will today join forces to host a digital salon in Manchester, focused on tackling the challenge of improving digital skills across the region.
Digital Leaders brings together leaders across the UK who have the power to help others through their businesses, charities and organisations. Over 100,000 senior business leaders are involved in promoting digital transformation to change and enhance people's lives.
Lloyds Banking Group is one of a number of partners who support the network and host events like digital salons, which provide an opportunity for influential business leaders, local government and charities from the local area to come together to discuss key digital issues impacting their customers and communities.
In Manchester, the discussion will be led by Nick Williams, Lloyds Banking Group's Managing Director for Consumer and Commercial Digital. The discussion will focus on levels of digital skills in the North West, what barriers people face, and how businesses can help to drive the region's digital skills forward.
Earlier this year, the Lloyds Bank 2017 Consumer Digital Index found that there are still 11.5 million people (21%) that lack the skills to make the most of using the internet, such as creating content or shopping online. Age is also a determining factor with only 49% of those aged 65+ having Basic Digital Skills, compared to 97% of 15 to 24 year olds.
In the North West, 22% of people lack Basic Digital Skills, which means they lack key online skills such as managing information, communicating, transacting, problem solving online or creating content.
Nick Williams said: "It is fantastic to be able to host the digital salon here today in Manchester so we can drive forward the digital skills of people and businesses in the North West.
"We know that 77% of people who are offline are unaware of where to go for digital skills support. Organisations across public and private sectors must focus on one-to-one interactions and we know that trusted faces in local places can really help. That's why we have committed, as part of our Helping Britain Prosper Plan, to provide face-to-face digital skills training, including online banking, for 2.5 million individuals, small businesses and charities by 2020."
Robin Knowles, CEO of Digital Leaders said: 'It is good to be in Manchester with Digital Leaders and Nick Williams agreeing the actions needed to help the digital and financial have-nots of this growing city economy.'
The salon is taking place on May 17th at the Business Growth Hub in Manchester and will be attended by a number of senior leaders across all sectors.