Scotland's Second Steppers face a £115,000 price gap to move up the housing ladder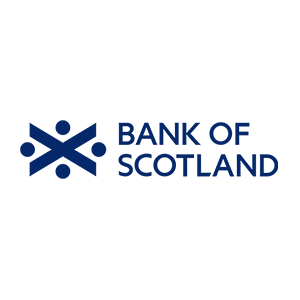 03 March 2018
Second Steppers typically need to find an extra £114,659 to fund the move to their preferred second home of a detached property
But equity boost of over £48,000 helps reduce second home funding gap
Despite this, half of 'Second-Time Buyers' say it will be more difficult to sell their home this year
Two in five (43%) say they will consider improving their current home instead of moving
First-time sellers looking to take their second step on the property ladder need to find an extra £114,659, according to Bank of Scotland's Second Stepper report.
The Bank of Scotland Second Stepper report tracks the challenges faced by first-time sellers. The report reveals that half (50%) of Second Steppers believe it will be more difficult to sell their home this year, with worries over the economy, the size of the deposit they'll need and shortage of family-friendly properties.
Second Steppers are mostly couples and young families moving on from their first-time buyer flats to secure more space and a garden. The latest figures show a lack of confidence about selling among this group, despite a strong equity position and significant improvements to market conditions over the past few years.
Scotland's Second Steppers sitting on equity windfall of over £48,000
Strong house price growth has helped those still living in their first homes gain a healthy equity windfall. Today's typical Second Steppers bought their first property when the average price was £120,664. Based on the latest house price figures, selling their home now for the average first-time buyer price of £139,284 would provide them with an average equity of £48,738.
This average equity of £48,738 is equivalent to roughly 20% of the average price of a typical detached home (£253,944).
The report also found that the typical gap between the sale price of a Second Steppers first home and the cost of their desired next property is £114,659. However, the average equity level of £48,738 from the sale of their first home can help to reduce this gap by 43%, meaning that Second Steppers need to find an extra £65,922 by adding more to their existing mortgage or raise the funds from elsewhere.
Second Steppers expecting it to be hard to upsize this year
Half (50%) of Second Steppers surveyed think it will be more difficult to sell their existing property now compared to 12 months ago. Over a third (36%) are worried about the uncertain economic climate and deposit size remains a key challenge (33%).
In addition, Scottish Second Steppers are more keen to ensure they secure that dream home as over two-fifths (41%) of these new and growing families said that the biggest issue in delaying their move is that they haven't found the right property. This is considerably higher than in the rest of the UK where this was the reason in only a quarter (26%) of cases.
Around two-fifths (43%) are also considering staying put and improving their homes rather than moving, which can result in a shortage of properties available to first-time buyers.
The report also reveals some optimism. A third (31%) believe the market conditions for Second Steppers has improved compared to last year and 40% feel there are now more first-time buyers in the market.
Graham Blair, Bank of Scotland mortgages director, said: "Second Steppers are the link between first-time buyers and the rest of the housing ladder. They are living in the homes that the first-time buyers need to buy so it's vital that this part of the market keeps moving.
"Whilst Second Steppers are telling us that challenges remain as they try to bridge the gap and find that dream home, market conditions have improved significantly in the past few years and are likely to remain, which should enable more Second Steppers to make the next move."
New builds top the bill for the next property purchase
A new build property is the most desirable second property for Scots (40%), with a third (33%) seeking a period property. This is in contrast to the rest of the UK where both period properties and new builds are favoured by just over a third of Second Steppers. The survey also found that a quarter (25%) of prospective buyers want to move to a recently developed or renovated property, while just 14% are willing to do the hard work themselves and are seeking a renovation project, compared to 21% across the rest of the UK.
The 'must have' features topping the list for the next property are; a driveway or off-road parking (60%); a garden (57%) and a kitchen / diner (54%). Town life appeals to half (52%) of Second Steppers, while two in five (40%) prefer a quieter village life. Less than a quarter (23%) are looking to be city dwellers and a third (29%) are looking to move to the countryside.