Scottish homeowners pay out a fifth oftheir disposable income on their mortgage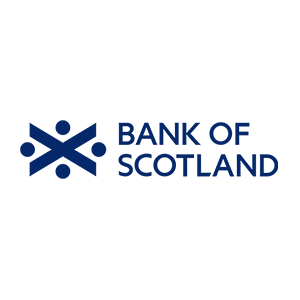 17 March 2018
Mortgage payments cost Scotland's homeowners 20% of their disposable income on average

Monthly mortgage payments are 9% more affordable north of the border compared to the UK average

However, mortgage affordability has marginally dropped in the last 12 months
Scottish homeowners pay a fifth (20%) of their disposable income towards their mortgage each month, according to new Bank of Scotland research. This proportion has close to halved from 2007.
Disposable income spent on mortgage payments in Scotland is 9% less than the rest of the UK (29%) making it the second most affordable place after Northern Ireland (19%) in the UK. Mortgage affordability has only marginally deteriorated (19.7% in 2016 to 20.1% in 2017), despite the first interest rate in recent years and house prices in Scotland rising by 7% in the last 12 months. (Table 1)
Five out of the ten most affordable Local Authority Districts (LAD) in the UK are in Scotland. Inverclyde is now Scotland's most affordable location and is the UK's second most affordable after Copeland in North West England. Inverclyde made the jump from fifth most affordable at the end of 2016 to Scotland's most affordable with mortgage payments taking up 15.7% of disposable income. North Ayrshire (15.9%), West Dunbartonshire (16.2%), Renfrewshire (16.4%), and East Ayrshire (16.6%) also feature in the UK's ten most affordable locations. (Table 2)
Base rate rise and higher house prices lead to small decrease in mortgage affordability
Over the last 12 months we have seen a 7% increase in house prices in Scotland which has led to a marginal decrease in mortgage affordability.. Despite the recent increase in the Bank of England base rate at the end of last year there has been little impact on mortgage rates so far. However, if rates were to rise over the course of 2018 this could impact the 46% of UK households who have a mortgage either on a standard variable rate or tracker rate with potentially higher payments.
Despite the very slight decrease (0.4%) in affordability, the percentage of disposable income typically spent on mortgage payments has nearly halved compared to a decade ago. At the end of 2007, mortgage payments typically cost Scots 38% of their disposable income and now they pay 20.1% with an average monthly mortgage payment of £442. This is £227 less than the UK average of £669.
Ricky Diggins, director at Bank of Scotland, said:
"Despite the base rate towards the end of last year, it was the rise in house prices that had a slight impact on mortgage affordability for homeowners in Scotland.
"However even with the slight decrease in affordability over the last year, the average amount that homeowners spend on their mortgage payments as a proportion of disposable income is significantly less now when compared to ten years ago and Scotland is typically more affordable when compared to the rest of the UK."
Mortgage affordability has improved across the whole of Scotland over the last decade
Affordability has improved significantly in all Scottish LADs since 2007. Mortgage payments as a proportion of average earnings have fallen by at least 15% in 28 out of 31 areas. The Shetland Islands has seen the smallest change in mortgage affordability since 2007, improving by 6.8% during that time.
The largest improvement in mortgage affordability was seen in Inverclyde where mortgage payments as a proportion of disposable earnings fell by 23% over ten years (38.7% to 15.7%). The least affordable location in Scotland is East Dunbartonshire where mortgage payments take up 24.7% of average monthly disposable income. This has increased by 1.8% since this time last year, other areas to see deterioration are East Renfrewshire (2.8%), Scottish Borders and Clackmannanshire (both 2.2%).
The area which has seen the biggest decrease in mortgage affordability is East Renfrewshire which is 2.8% less affordable than a year ago, making mortgage payments as a proportion of average earnings 24%.