A 60 minute commute to Edinburgh can save you £82,000 on house prices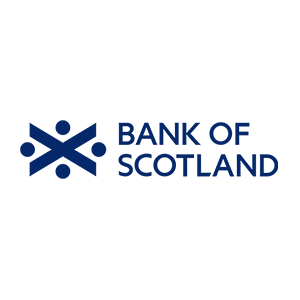 19 October 2018
Homeowners living 60 minutes outside of Edinburgh pay 32% less (£82,088)

A 30 minute commute into Edinburgh will save homebuyers £80,671 (32%) and a 15 minute commute will save £70,595 (36%)

It pays to live closer to Glasgow, with house prices for those travelling for 60 minutes costing £52,837 (30%) more
Workers in Edinburgh can save an average of £82,088 by commuting up to an hour each day, according to new research by Bank of Scotland.
House prices in a number of towns around an hours train journey away from the capital (including Dunblane, Glasgow, Motherwell, Dunfermline and Kirkcaldy) are, on average, £170,927; a whopping £82,088 lower than the average of £253,015 in Edinburgh city centre.
The difference between house prices for commuters travelling approximately 60 minutes would pay for the current annual rail cost (£2,299) for 35 years.
A 30 minute commute will save homebuyers £80,671 (32%)
Homebuyers looking to buy a home in a town approximately 30 minutes away from Edinburgh (including North Berwick, Dunbar, Livingston, Falkirk, Bathgate), will pay an average price of £172,345; £80,671 less than they would in town.
The difference of £80,671 would pay for the current annual rail cost for 45 years.
It pays to live nearer Glasgow
Unlike Edinburgh, house prices in Glasgow get increasingly more expensive as the commute lengthens. A 15 minute commute from a town such as Paisley would see homebuyers paying £124,319, 29% less than the average house in Glasgow city centre (£174.688). However, a 60 minute commute, which includes towns like Edinburgh, Perth and Dumfries, push house prices up to £227,525, 30% (£52,837) higher than the city centre.
Graham Blair, Mortgages Director at Bank of Scotland, commented:
"Many people have a desire to buy near their place of work to escape the morning commute. However, for some towns and cities, the premium this comes with can price out the average buyer. With savings of £80,000 to be gained an hour outside of Edinburgh, and £50,000 just 15 minutes from Glasgow, it is an attractive pull for any potential purchaser to look further afield.
"However, the decision to commute is not simply a trade-off between financial costs and journey times as quality of life is an important consideration. Family circumstances, schools, physical environment and value for money all come into the balance.
The most affordable commuter towns outside of Edinburgh and Glasgow
The most affordable commuter town to Edinburgh is Kirkcaldy, where the average house price is £133,589. This is 3.2 times the average annual earnings for Edinburgh, compared to 4.4 times the average wage for those working within Kirkcaldy (£30,560).
For Glasgow, the most affordable commuter town is Greenock which sees average house prices of £114,108, 3.6 times the average annual earnings for Glasgow.
- Ends –