2017: A year of two halves for Scottish million pound property market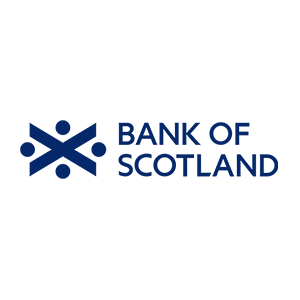 05 May 2018
Million pound property sales in Scotland increased by 4% in 2017, after a slow start to the year

Edinburgh saw the third highest volume of transactions outside of London and the South East
The number of properties in Scotland which sold for more than a million pounds increased by 4% in 2017, compared to 2016 according to analysis from the Bank of Scotland.1
After a slow start to the year, 158 properties worth more than a million pounds were sold in Scotland in 2017, up from 152 in 2016.
The 4% increase is slightly lower than the 5% growth seen across Great Britain. However it marks a substantial uplift from the first half of 2017, which saw sales fall by 35% in Scotland, compared to a drop of 1% for the rest of Great Britain.
Million pound home sales in Scotland have increased by 39% over the last five years. However, they're still significantly lower than those recorded before the financial crisis; in 2007, there were 222 transactions recorded, marking a 29% drop over the last ten years.
Regional analysis
Sales in Edinburgh accounted for almost two thirds (64%) of those in Scotland overall, with 101 sold. This was the third highest number outside of London and the South East of England in 2017.2
After Edinburgh, the highest number of Scottish sales were in East Lothian (10), followed by Glasgow (9) and East Dunbartonshire (7).3 South Lanarkshire saw a biggest year-on-year decline of million pound properties, (-73%), dropping from 11 properties sold in 2016, to three in 2017.
The picture across Great Britain
Million pound home sales for Great Britain overall were up 5% in 2017; in total, there were 14,474 transactions recorded, up from 13,748 in 2016. In contrast to Scotland, the overall number of properties sold over the last ten years has increased by almost three quarters (73%).
Comparing Scotland's million pound home sales to the rest of the Great Britain, just 1% of all sales took place north of the border, compared to 57% in London and 23% in the South East of England.
Donald Gateley, Head of Bank of Scotland Private Banking, said:
"It was a year of two halves for the million pound property market in Scotland, which got off to a very poor start in 2017 before making a strong recovery in the latter part of the year.
"It seems that high-end homeowners and investors in Scotland are starting to regain their confidence in the market, despite factors such as the Land and Buildings Transaction Tax and the ongoing uncertainty around Brexit.
"While things are now looking more positive, particularly in Edinburgh, transactions are still lower than they were a decade ago in Scotland, which is in contrast to the rest of Great Britain. Last year's growth indicates a move in the right direction and over the next 12 months we will see if the confidence shown in the latter half of 2017 continues."
"The market isn't only made up of buyers, however. There are thousands of homeowners occupying million pound properties across the country, many of whom may be considering downsizing, relocating or extending their existing homes. We would always urge anyone to seek advice about the most appropriate options available to them to transition property wealth into other assets or pass onto family members."